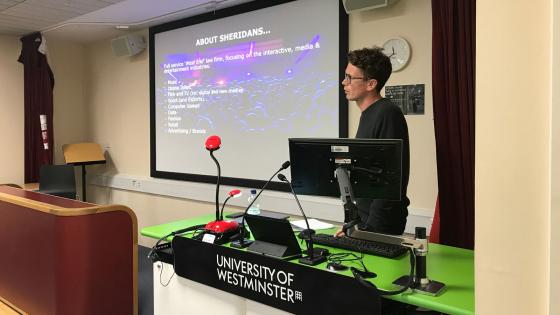 Steve Greenfield & Guy Osborn visited South Africa for their research, giving papers at the 'Sport and the Struggle for Social Justice' conference in Cape Town and delivering staff and student workshops at NWU in Potchefstroom.
Danny Nicol has blogged on Doctor Who's depiction of religious intolerance for the Woolf Institute, Cambridge University.  (The Woolf Institute specialises in the study of interfaith relations.)
We were also delighted to welcome back Chris Paget, partner at Sheridans solicitors who gave an engaging masterclass on management agreements as part of our Theory Meets practice series.