We have put a number of arrangements in place for you now that the online timed assessment period is approaching.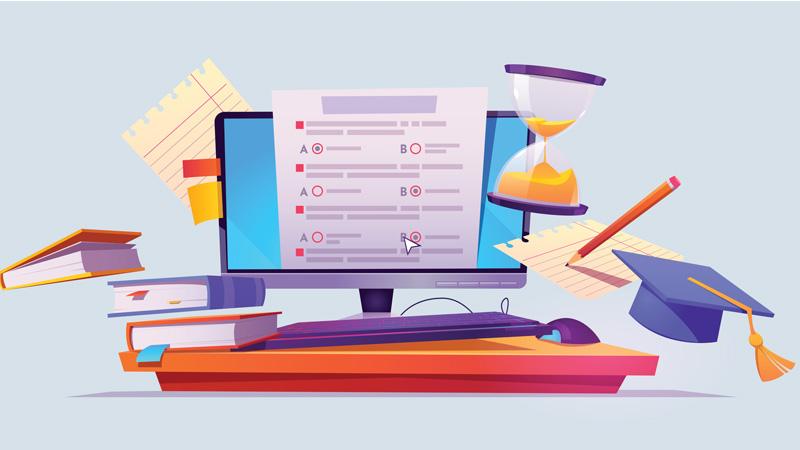 Examinations will be completed as online timed assessments using the same process as the January examination period. 
Submitting these assessments online will be the same as submitting other assessments through Blackboard. There is some information below for you to be aware of:
All online assessments will be released on the date and at the time stated on the published Exam timetable.
The assessment task will appear in Blackboard at the start of the scheduled slot. Detailed guidance on how to access and submit is available here. We recommend that you familiarise yourself with this guidance well in advance of your first assessment.
In most cases, you will have 24 hours to complete your online assessment. Your Module Leader will advise you if you have less than 24 hours. 
Your Module Leader will have provided guidance in the online assessment about how long you should spend on it and how much you should write for each answer. 
We do not expect you to use the full 24 hours on the assessment. 
Your Module Leader will be available on Blackboard for the first hour, and then periodically throughout the assessment window to check in and answer any questions you might have. 
Our academic misconduct rules still apply, so make sure you reference sources, use quotation marks where required, and do the work on your own. 
Do not collude with other students using chat groups such as WhatsApp as that will be considered as an academic misconduct offence. 
Please ensure you leave enough time to submit your assessment. Do not leave it until the last minute in case you have internet connection or other IT problems. We would recommend that you do this at least one hour before the submission deadline. Assessments not submitted by the deadline will not be marked, and you will receive a mark of zero. 
If you are unable to complete or submit your assessment you should submit a mitigating circumstances claim. 
If you submit a mitigating circumstances claim for any Covid related reason, please ensure that you clearly state this in the reason section of your claim. 
Find out more information on your online assessments here.
If you have any queries on any aspect of your online assessment, please contact your Module Leader in the first instance.