 The Talk
Join a panel of alumnae as they provide insight into how to become a successful woman in the tech industry. The panel will speak about how female students and recent graduates can prepare for their future careers in tech, and cover topics such as:
How they ended up in their careers

How they stayed in the tech industry

Practical tips, e.g. how to acquire skills for the tech industry

Challenges and hurdles overcome
Due to being in the midst of the digital revolution, it is more important than ever for women wanting to build a career in tech to learn from each other and overcome obstacles, which unfortunately still exist within the industry and beyond. 
There will be time to ask the panel questions both during the Q&A and informally after the event with refreshments and networking.
This event is organised in partnership with our Creative Enterprise Centre (CEC). The CEC run an award-winning programme of workshops and events to aid students, graduates and alumni to develop transferable enterprise and employability skills, and to gain practical and first-hand industry insights and networks. You can browse and book onto any of the upcoming CEC workshops and events via Engage and Eventbrite. 
This event is free but you must register your place in advance.
About the speakers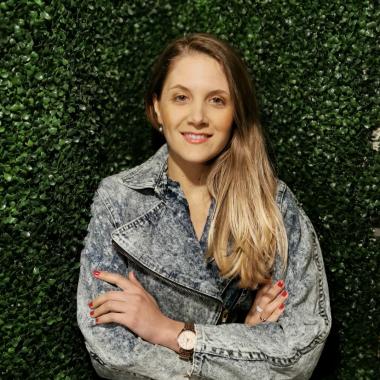 Diana Florescu
Diana Florescu, Head of Marketing and Start-up Engagement, Rainmaking (BA Hons Marketing Communications, 2016)
Diana is Head of Marketing at Rainmaking, a global innovation firm using the power of entrepreneurship to build and transform business with the world's leading corporations and start-ups. In her role, she oversees the company's branding and digital marketing activities across ten countries. Previously, she led the global marketing of Startupbootcamp, one of the world's largest networks of accelerators investing in technology start-ups. She is an avid supporter of the UN's Sustainable Development Goals (SDGs) and an advocate of sustainable businesses. In 2016, she founded Local Spoon, an innovative solution to food waste, offering delicious surplus food from restaurants, cafés, and food markets to enjoy at half the regular price. She ran partnerships with brands such as the Taste of London and won the Lloyd's Banking People's Choice Award, pitching in front of innovators such as Tata, PayPal, and many other ventures. Cycling and dancing are her main hobbies, and she is now training to become a spin instructor to merge both passions!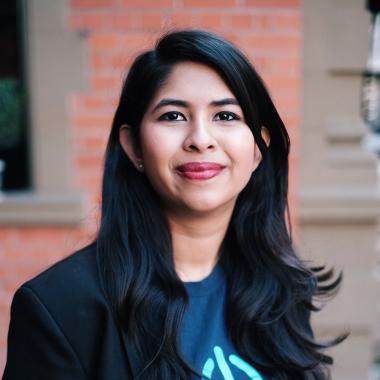 Rituja Ravikiran Rao
Rituja Ravikiran Rao, Project Manager, SCRUM Master and IT Consultant, Sparta Global (BA Hons Journalism, 2018)
Rituja is a Project Manager specialising in Digital Transformation and IT Implementation. Currently an IT Consultant at Sparta Global, a technology services company specialising in the provision of highly-skilled technology consultants. She is actively managing projects within the fintech and banking industries. Rituja's time at Westminster inspired her to venture beyond her own subject and harnessed her interest in tech, through tech journalism. Now, with a background in media and communications, she has a creative approach to IT consultancy and has delivered strategic vision within IT projects. Rituja was shortlisted for the 'Digital Hero of the Year' Award within her first year in the industry. She is also digital tech blogger, writing about insights from her projects in change management and DevOps transformation. She has graduated from the TechUp Women programme at Durham University, on the Technical Pathway, improving her skills in advanced coding, cloud computing and AI application. In her free time, she loves travelling and is currently working on a YouTube vlog to document her experiences in tech.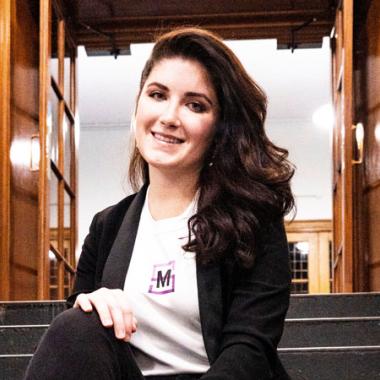 Taylor Semelsberger
Taylor Semelsberger, Founder & CEO, Miro Solutions UK (MA Fashion Business Management, 2018).
Taylor is the founder and CEO of Miro Solutions UK, a software-based company that aims to take the guesswork out of online shopping by using augmented reality to help customers choose the correct size when selecting a product. Taylor joined Westminster with plans to start a retail tech company aimed at the goal of reducing online returns. She came up with an idea to use 3D body scanning to create custom garments that would provide a guaranteed fit, even when shopping online. After visiting the University's Creative Enterprise Centre (CEC), she won a place on their Graduate Venture Accelerator Programme, as well as the first ever Acceleration Award that would provide her, as a recent graduate, with £2,500 of funding for her business. Taylor is still an active member of the CEC's Graduate Venture Accelerator Programme, and is an advocate of female participation in STEM careers.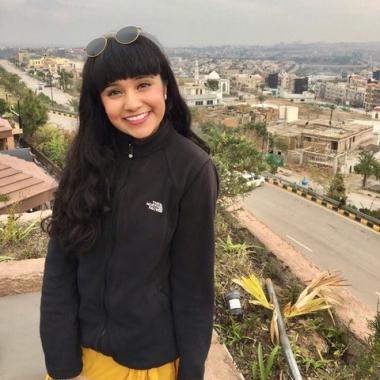 Umarrah Javed
Umarrah Javed, People Experience Manager at WERKIN (BA Hons, International Business Management, 2015)
In her role at WERKIN, a tech start-up providing tech-enabled mentorship to underrepresented communities, Umarrah creates and curates mentoring programmes by combining tech with content, events and storytelling, and by connecting human beings who can support and elevate one another. Umarrah is incredibly enthusiastic about the growth mindset and about creating authentic and fulfilling lived experiences for women, BAME and LGBTQ+ communities through tech. She is also a mentor with the Career Mentoring Scheme at Westminster, she blogs about being an optimist, volunteers with community centres to read books to children, and is writing her own novel. Lastly, people often call her 'Tinks' and she is a former fairy godmother for Disney!