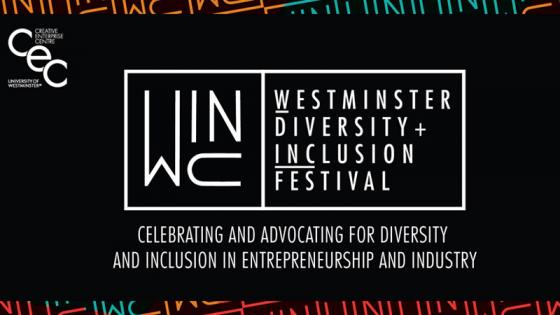 Join the Creative Enterprise Centre's inaugural Westminster Inclusion & Diversity Festival. The theme this year is Agents of Change. The event will showcase individuals and companies that are driving transformative change towards inclusion and representation of all identity, social and cultural intersections in entrepreneurship and the creative, tech, media and digital industries. 
What will the Event Offer? 
Inspirational Stories 
Ten-minute talks delivered by inspirational individuals from a broad spectrum of career and industry fields who represent a diverse identity intersection. 
Each speaker will share their individual journey, perspectives and highlight their building and advocating for diversity and inclusion.
 
Panel Discussion and Q&A
An open discussion with leaders from organisations helping to drive change and offer support and opportunities for underrepresented groups; and deliver services that educate and assist organisations to implement diverse and inclusive practices and understand the value of diversity and inclusion in the workplace.
 
Live Performances 
There event will feature live spoken and musical performances related to the topics and viewpoints shared by speakers.
Networking & Dinner Buffet
The event will close with a networking a dinner buffet and drinks. 
Covered topics will include:
•    Celebrating Progress: What has changed and is being done? 
•    The Gaps, Issues & Barriers: What challenges exist and what more needs to be done?
•    Overcoming Adversity: Individual stories on perseverance and overcoming barriers 
•    Taking Action: The support and opportunities available for individuals and services available for organisations to be more inclusive 
•    Change-Makers: Highlighting organisations and individuals driving real long-lasting and transformational change