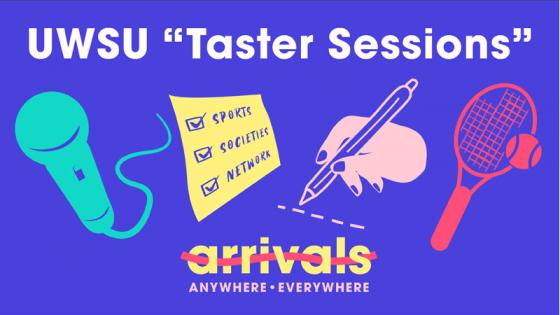 Being a part of the Westminster community is a great way to meet new people, make friends and network with likeminded individuals and groups. At the Students' Union, we offer plenty of opportunities for students to expand their social circle and contribute to the diverse population at the University of Westminster. It can sometimes feel unsettling to be in a new environment but with the help of the SU and your fellow peers, life at Westminster can be a whole lot better!
 
Whatever your interests and passions are, we cater to all students at Westminster. Our student groups are all led by students so you can rely on your fellow peers to deliver outstanding activities, training sessions, events and much more to make your student experience one to remember. And if there isn't anything that grabs your interest, then you can even start your own student group and build a community tailored to students like yourself! Exciting, right?
 
We have over 20 sports clubs – everything from boxing, hockey, rugby and more – to satisfy your inner adrenaline junkie! However, it's not just about being part of a sports team. You will also be part of the diverse community of Dragons (our mascot) who have gone above and beyond towards winning the annual Varsity series for nine consecutive years and have competed in national games across the country.
 
Our society groups offer everything from cultural, religious, special interest, academic and student media, amongst others, to really solidify the Westminster experience. From winning awards to making a difference in the University, our societies don't fall short of being exceptional in their own way.
 
So, there it is – your student groups in a nutshell. You can find out more about individual groups:
 
Sports: http://bit.ly/uwsusport
Societies: http://bit.ly/uwsusocieties
Student Media: http://bit.ly/uwsumedia
 
From Monday 14 September, you can participate in free taster sessions hosted by our various student groups. This gives you an opportunity to meet the members and learn more about the group before you sign up.
Find out more about the taster sessions and book your place here.