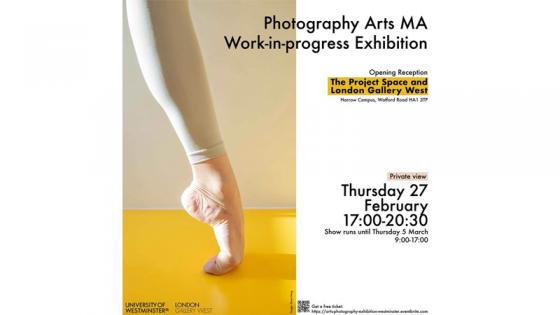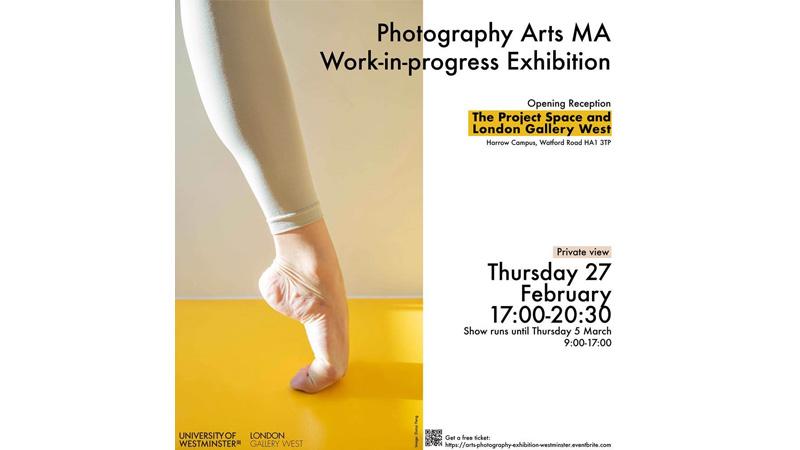 The University of Westminster's Photography Arts MA students warmly invite you to attend their Work-in-progress Exhibition, up now in London Gallery West and The Project Space, featuring a range of work in progress ahead of their final show.
A mid-point of the Photography Arts MA, the Work-in-progress Exhibition offers lively, experimental work using photography in both traditional and innovative ways. Supported by a process of research, each distinctive photographic project finds its culmination in the space of the gallery. 
A selection of projects from the 16 students featured in the exhibition:
Danyi Feng's The Little Things (pictured) is a set of deeply unsettling colour photographs. Evoking the sense of touch as much as sight, they refer to everyday physical experiences that are, "slight, irritating, sensitive". 
Weiyu Lin has used a modified scanner to produce a series of haunting black and white portraits, Where is Peace? showing himself and his partner meditating over a series of weeks. Accompanied by a journal documenting this experiment, the project embraces process, chance and even failure. 
Using research from the history of cinematic special effects, Christian Jago has constructed a series of fantastical worlds. The dazzling colour photographs in Discovering Phantasia are accompanied by a publication and glass domes full of mysterious artefacts that underline the project's location on the border between reality and fantasy. 
With elegant geometric voids carved out of photographs of contemporary architecture, Ziping Liu's series Frame underlines the way that our eyes—and photography—frame the world for us and shape our point of view. 
Aina Maria Cantallops offers Totems of Domesticity, colour figurative and still life photographs hung in an energetic constellation to explore the notion of the home in relation to the body and domesticity.
The University of Westminster's Photography Arts MA is a one year full-time or two-year part-time course designed to support students to deepen their practice a photographers and contemporary artists. Students develop two distinct bodies of work to exhibition and/or publication standard, as well as deepening their research, writing and understanding of the field. Course content including public exhibitions and related events offer students the opportunity to prepare themselves for diverse photography markets and career opportunities.