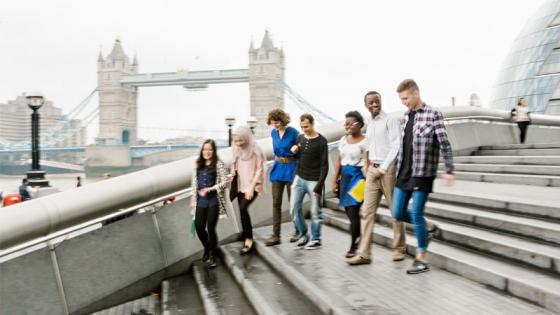 The Graduate Online Careers Fair 2020 will support you in finding graduate opportunities from a wide variety of employers. You will be meeting recruiters and hiring managers leaving you with unique insight into their offerings in order to tailor your application process the best way possible.
You will also be able to build your network, get professional advice from industry experts and support from the Careers and Employability Service for your future applications.  
Where is it taking place?
The Graduate Online Careers Fair will be delivered through an online platform with employer exhibition booths, webinars and resources supporting you in finding employment. 
It's similar in nature to a live event, except you don't have to physically go anywhere as the whole event is online!
Who is recruiting?
Who is this for?
The fair is relevant to all final year and postgraduate students looking to find graduate employment in the UK and abroad.
Some of the participating employers will also be offering sponsorship for international applicants.
What will be available during the online fair?
Employer exhibition booths with company information and their current vacancies 

One to one live chat with employers via text, audio or video

Webinars about applications, networking, industry insights and for international applicants 
What should I do to prepare?
Wednesday 22 April 2020 – Prepare for the fair
To get the most out of any careers fair, preparation is key! Login a day before the event to learn more about participating employers and set up your online profile.
You can find top tips from previous employer attendees on what you should do to prepare here.