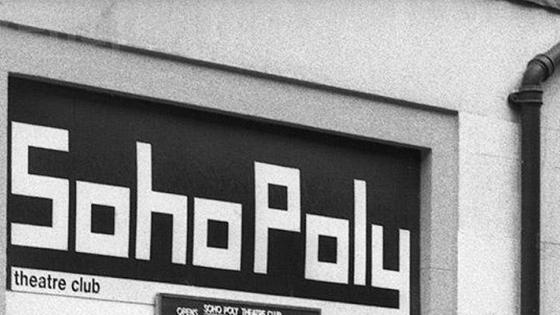 Discover the "pre-history" of London's famous Soho Poly Theatre.
Professor Osborn and Dr Morrison, from the Centre for Law, Society and Popular Culture, are hosting a series of events as part of the 'Digging Deeper: Art, Music and Memory at the Soho Poly', which is, in turn, part of the nationwide Being Human festival.
The first event will be a Zine Workshop, led by award-winning poet Dr Hannah Copley, will be exploring music and memory on Monday 18 November.
This event will be followed on Thursday 21 November by a lunchtime gig by Martin Stephenson, one of the UK's most perceptive and loved songwriters. This is the first time the space will have been used for a live musical performance since the early 1970's. This event will also be streamed live.
On Friday 22 November, there will be a Pop and Politics exhibition, a specially curated exhibition celebrating the relationship between Pop and Politics.