Price
£300 - £900 per day
Biochemistry Lab
A Biochemistry Lab is available for biochemical analysis. The lab can accommodate up to 100 people and has large working benches with water and gas connections. It is well equipped with dedicated fume cupboards, centrifuges, spectrophotometers, water baths and purification systems, hot plates, ovens, refrigerators, electronic analytical balances, pH meters, apparatus and chemicals needed to run large practical teaching modules. The lab is serviced by experienced technicians who can provide advice and expertise for experimental design and lab diagnostics.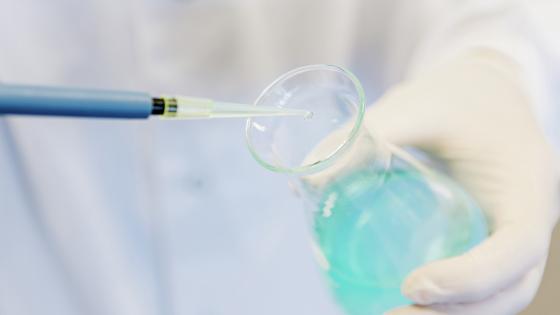 Microbiology Lab
The Microbiology Lab is home to high quality Zeiss light microscopes and a camera microscope which can display images from slides on plasma screens placed around the lab. A PCR gel imaging system, cytospin, ELISA, plate readers and a fluorescence microscope are amongst the other specialised equipment that are available for hire in this lab. The lab can accommodate up to 100 people. It is well serviced and activities are supported by technicians with a wealth of knowledge and skills in the life sciences.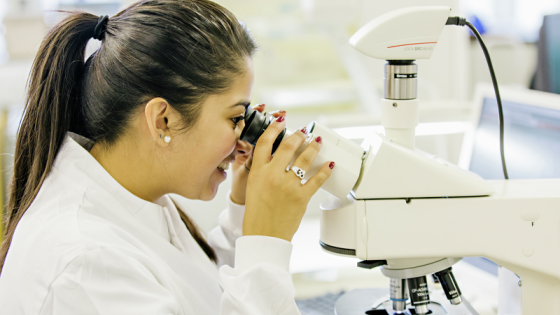 Human Performance Lab
The Human Performance Lab is our main research and consultancy lab within the Department of Human and Health Sciences. It contains a state-of-the-art treadmill, sophisticated cycle ergometers and gas analysis system used for measuring performance of athletes and the general public. The lab is available for health screening and sports testing on a consultancy basis; health and fitness are assessed via tests such as blood cholesterol, blood pressure, lung function, VO2 max and lactate threshold.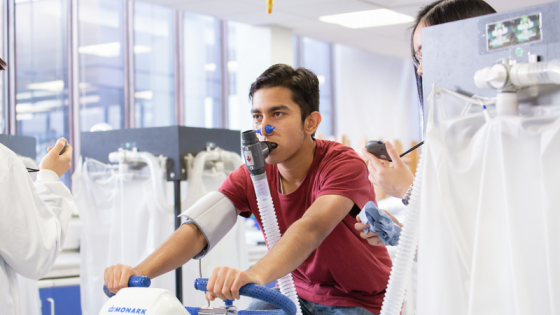 Sport and Exercise Lab
The Sport and Exercise Lab facilitates specialist teaching.  Its uses vary from taking anthropometric measurements to investigating the effect of a sports drink on blood glucose. The lab has a treadmill, cycle and rowing ergometers, gas analysis systems, as well as equipment to test strength and power, flexibility, lung function and speed/acceleration.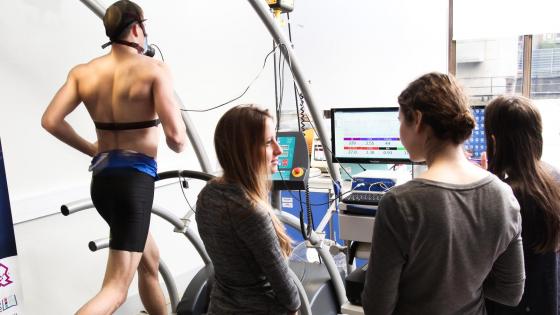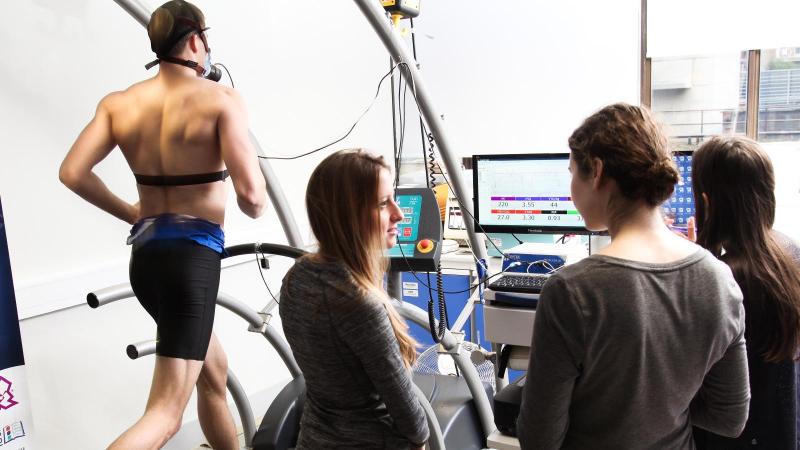 Bodyworks Lab
The Bodyworks Lab is our dedicated practical therapy room that facilitates teaching and learning in the following specialist areas: acupuncture, Chinese medicine, herbal medicine, naturopathy, therapeutic massage and yoga. It is equipped with hydraulic and portable couches. Individual rooms or entire studios are available for hire by complementary medicine practitioners.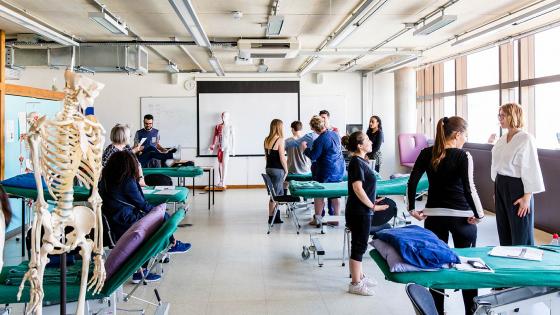 | Lab | Price per day |
| --- | --- |
| Bodyworks Lab | £600 |
| Double lab hire | £800 |
| Human Performance Lab | £400 |
| C4.04 | £300 |
| Wet labs | £900 |
Booking enquiries
If you'd like to know more about any of our venues, just give us a call or send us an email.
+44 (0)20 7911 5802
Contact us
Contact the Conferences and Venues team:
+44 (0)20 7911 5802
Opening hours (GMT): 9am-5pm Monday to Friday