Located at our 309 Regent Street site, the Gallery Cafe is open to students, staff and the general public.
Its affordable prices and central location make it an excellent meeting point for working lunches and informal meetings.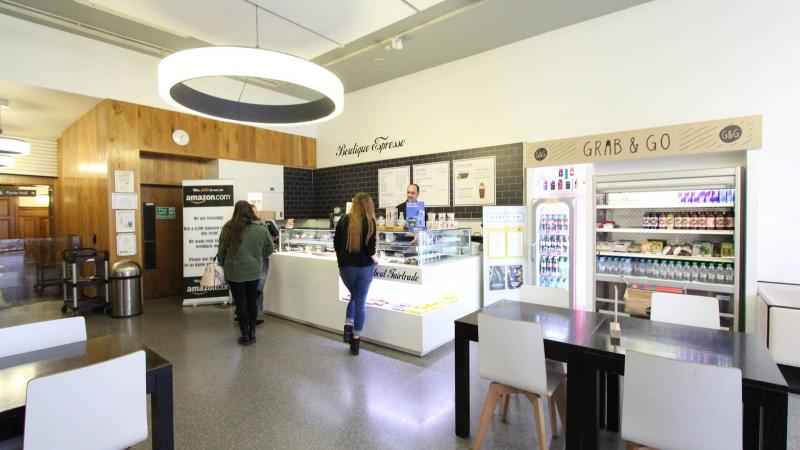 The Gallery Café offers soft drinks,  juices, teas, coffees and other hot drinks.
It also offers a variety of food, including breakfast pastries and muffins, cakes, savoury pastries, sandwiches, wraps, hot paninis, fruits, chocolate bars and crisps.

Opening hours
During term time:
Monday to Friday: 8am–7pm
Saturday to Sunday: Closed
Outside term time:
Monday to Friday: 9am–5pm
Saturday to Sunday: Closed
Location
311 Regent St, London W1B 2HW
Contact us
For general enquires:
+44 (0)20 7911 5000