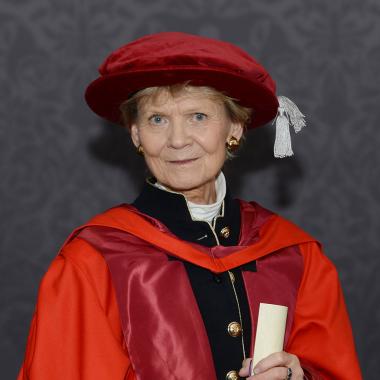 Annie Walker
The Regent Street Association (RSA) was formed in 1925 when the Crown Estate, the landlord, was redeveloping Regent Street. It represents the interests of the retailers, restaurants, offices and other businesses in the area and promotes Regent Street to both the UK and overseas markets through marketing and traffic free events. On behalf of the 300 members; 100 retailers, 50 restaurants and bars, 11 hotels and many office tenants, the Regent Street Association organises frequent networking events.
Annie Walker joined the Regent Street Association in 1994 having previously been in advertising. As a tenant organisation her role has been to promote Regent Street both to the UK and overseas markets, thereby raising awareness of the street and increasing footfall.
In the year 2000 the RSA, under Annie Walker's leadership, was responsible for introducing the first ever traffic free event in Regent Street, The Regent Street Festival. Since then the RSA has organised many traffic free days including the infamous F1 on Regent Street, the annual Regent Street Motor Show, NFL on Regent Street and more recently Summer Streets.
In March 2005 Regent Street became part of the New West End Company, the company running the newly formed Business Improvement District (BID) for Oxford Street Regent Street and Bond Street. Annie led the campaign for Regent Street, although part of the BID area, to remain in control of the income coming through the BID levy. Both Bond Street and Regent Street adopted this federal approach thereby maintaining their identity.
In 2012 the RSA, again under Annie's leadership, launched the Regent Street Gift Card, the first UK Gift Card to be sold in a high street environment. By working closely with the retailers in and around Regent Street the card can now be accepted in over 145 businesses and is seen as a fantastic corporate incentive as well as present. In June 2014 Regent Street also became the first purpose built shopping street in Europe to pioneer an innovative new mobile app, using Beacon technology. This delivers exclusive personalised content to shoppers during their visit.
Dame Heather Rabbatts DBE
Heather Rabbatts is a British lawyer, businesswoman, and broadcaster whose career covers law, government, sport and media, including high profile positions at Millwall Football Club and Channel 4. She was born in Kingston, Jamaica.
Starting her career as a barrister, Heather became a government advisor and then worked in local government; first as Deputy Chief Executive of Hammersmith and Fulham before becoming CEO of the London Borough of Lambeth, regarded as the worst job in local government. She introduced a more dynamic culture with new efforts in housing, education and council tax collection and was widely credited for establishing a fundamental, and positive, change in the organisation.
Heather joined Channel 4 as Head of Education, commissioning programmes and projects and introducing a range of talent development initiatives. She also served as a Governor of the BBC. Her work in private equity drew her to football and the restructuring of Millwall where she was Executive Chair. She saw the role in three parts: spearheading regeneration in the local area, modernising a stock market listed company and transforming a football club with a 'challenging reputation' inside and out.
She is a trustee of the Royal Opera House, and is on the boards of Crossrail and the UK Film Council. She has held a number of senior positions including governor of the LSE and the BBC, and trustee of the British Council.
She was awarded a DBE in the 2016 New Year Honours for services to football and equality.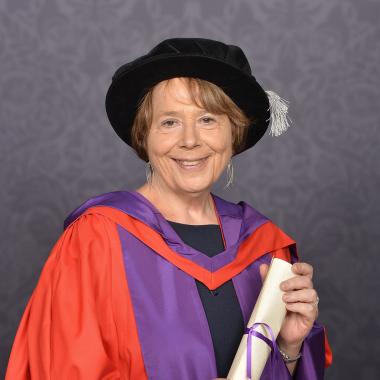 Dame Liz Forgan
Dame Liz Forgan has a long history in journalism and as a trustee in the arts.  Her varied career has included work in print journalism, radio and television.  This included becoming the first female Chair of the Arts Council England, and being awarded her DBE in 2006 for services to Radio Broadcasting, on top of her OBE, awarded in 1998.
Liz Forgan spent her early career in journalism on the Tehran Journal, the Hampstead and Highgate Express, the London Evening Standard and the Guardian. She was part of the founding team at Channel 4 TV later becoming Director of Programmes. She moved to the BBC as Managing Director Network Radio.
She has filled several roles in public life including Chair of the Heritage Lottery Fund and of Arts Council England. She is currently Chair of the Scott Trust (owner of the Guardian and Observer), the National Youth Orchestra and the Bristol Old Vic and a deputy chair of the British Museum. She is a trustee of the Art Fund and a patron of the St Giles Trust, the Schola Cantorum of Oxford, the Churches Conservation Trust and the Pier Arts Centre, Stromness. She is an Honorary Fellow of St Hugh's College, Oxford, Girton College Cambridge, and the British Academy.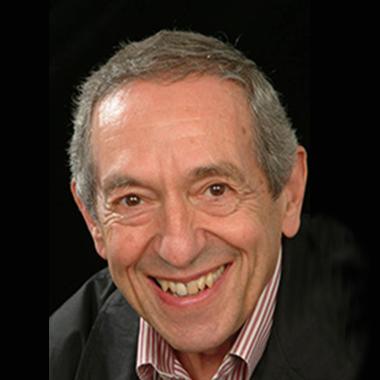 Dr Mayer Hillman
Born in North West London in 1931, Mayer Hillman is the third son of David Hillman, a portrait painter and stained glass artist, and Dr Annie Hillman, a GP.
He studied both architecture (qualifying in 1954) and town planning (qualifying in 1956) at University College London and was in private practice in Hampstead for 13 years.
Concern about oversight of the crucial links between transport, planning and environmental issues then led him to leave both his private practice and the practice of architecture. He completed his doctoral thesis on this subject in 1970 at the University of Edinburgh. That same year he joined the Policy Studies Institute (formerly PEP – Political and Economic Planning) and was head of its Environment and Quality of Life Research Programme until 1992. He is now Senior Fellow Emeritus of the Institute. His studies have been concerned with transport, urban planning, energy conservation, health promotion, road safety and environment policies, and particularly the implications of climate change.
For 40 years, he has highlighted the imperative of incorporating environmental considerations into public policy. He first proposed personal carbon rationing in 1990, citing it as the only realistic way by which the world's population could prevent catastrophic climate change. He has written over 50 books on the subjects of his research, including the Penguin book How We Can Save the Planet (with Tina Fawcett) in 2004 and The Suicidal Planet: Our Last Chance to Prevent Climate Catastrophe (with Tina Fawcett and Sudhir Rajan), published by St. Martin's Press in 2007 in the US.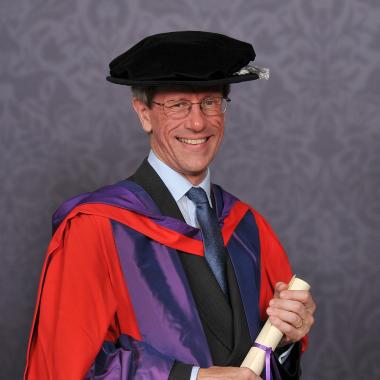 Sir Richard Arnold QC
Richard Arnold was educated at Highgate School and went on to gain his masters from Magdalen College, Oxford, and his diploma in law (Dip Law) from the University of Westminster. He was called to the Bar of England and Wales in 1985 and became a QC in 2000.
Appointed to the High Court Bench in October 2008, Richard Arnold's practice was in intellectual property, entertainment and media law and data protection, both domestically and in European Courts and Tribunals. He was Chairman of the Code of Practice for the Promotion of Animal Medicines Committee from 2002 to 2008, an Appointed Person hearing trade mark appeals from 2003 to 2008 and a Deputy High Court Judge from 2004 to 2008.
He was appointed to be Judge in Charge of the Patents Court in April 2013 and as an External Member of the Enlarged Board of Appeal of the European Patent Office in March 2016.
He is the author of Performers' Rights, the editor of the Halsbury's Laws of England title Trade Marks and Trade Names, and was editor of Entertainment and Media Law Reports from 1993.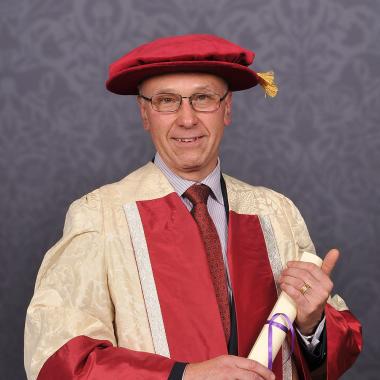 William (Bill) Templeton
Bill Templeton has over 25 years' experience as a manager of education and development programmes. During the last decade he has focused on developing the strategy for Further and Higher Education at Network Rail, leading the organisation's support for University Technical Colleges at a national level. In 2016 he was seconded to the role of National Apprentice Development Manager, overseeing the adaptation of the national Apprenticeships programme. Prior to this he was Education Programmes Manager for Network Rail.