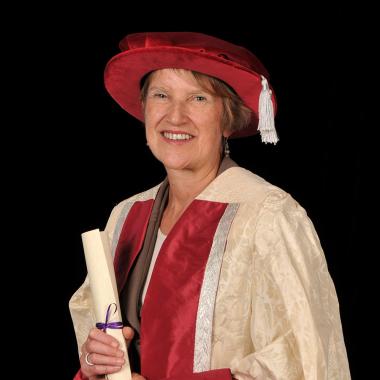 Ann Rumpus
Ann first switched from her job as senior lecturer in 1989 to become Director of Academic Credit Systems. Later, in 1995, she was appointed the founding Head of the Educational Initiative Centre. This Centre, which was the mainspring of the University's learning and teaching policy, was an ever-present force in our academic life.
She held responsibility for leadership of the MA in Higher Education for academic staff, the Postgraduate Certificate in Special Study in Supporting Learning for research students and support staff, and the Postgraduate Certificate in Special Study in Teaching and Learning, delivered by Westminster International University in Tashkent (WIUT). Ann secured the accreditation of all three courses by the UK's Higher Education Academy (HEA).
Through her various committees Ann has effectively focused the University's development of student–centred learning and effective assessment practices, the employability of students, the development of flexible delivery modes and rewards for staff for excellence in teaching and learning.
Ann has also always had an enduring commitment to widening access to education. She was responsible for the Certificate in Education/PGCE course delivered through seven partner FE and Adult Colleges, and co-director for the Westminster Partnership (the Centre for Excellence in Teacher Training with Oxford Brookes University and partner colleges). And she co-ordinated the successful University of Westminster bid to HEFCE for a Centre for Excellence in Teaching and Learning entitled "Professional Learning from the Workplace" funded for five years, 2005–10.
Ann also delivered numerous courses for postgraduate students to increase their awareness of career opportunities using business games, case studies and consideration of job applications and interviews. Within Westminster, all of the Faculties benefited from the workshops and learning materials she produced to support academic staff.
One of Ann's most significant contributions to the enhancement of the University's learning and teaching practices and its reputation was her leading preparations for the QAA Institutional Audit in 2009–10 – which resulted in a resounding commendation from the inspectors.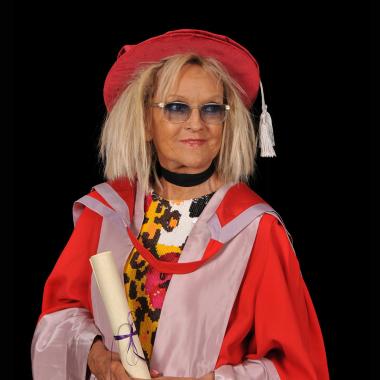 Annie Nightingale
Annie was a student of journalism at the Polytechnic of Central London – now the University of Westminster – before working as a journalist in Brighton, and later a columnist in Fleet Street, and on magazines such as Cosmopolitan, Company and Petticoat.  During the 1960s, she got to know The Beatles, The Rolling Stones and The Who, making the transition to radio with interviews for Woman's Hour, Scene and Heard and Pop Inside. She joined Radio 1 as Britain's first female DJ in 1970 and is its longest-serving presenter.
Her journalistic training is evident not just in her writing, and in her two autobiographical books, but in her presenting style. She has developed an intimate, very personal tone with her audience. At Radio One, Annie became synonymous with the Sunday request show, which ran from the 1970s to the mid-90s.
Annie is a passionate advocate of British music and has an amazing capacity to keep up with the myriad trends in today's music scene. In 1994, she moved to an overnight slot, playing grime, electronica and breakbeat.
Alongside her radio work, Annie took over as the presenter of the Old Grey Whistle Test on TV, was sole presenter of the show for five years, and has enjoyed a successful career as a DJ, playing festivals in the UK and throughout the world. She created a new cult radio show The Eternal Jukebox for BBC Radio 2, and hosted a highly acclaimed documentary Is It Worth It? about The Falklands War, also for Radio 2.
Her awards and accolades include an MBE, the special gold Award from the Sony Radio Academy Awards, the PRS/John Peel Award for Outstanding Contribution to Music Radio from the Radio Academy, and six consecutive wins for Best Radio Show at the International Breakspoll Awards. Her 40th anniversary on Radio One was celebrated with a special season of programmes. A BBC TV documentary, Bird On The Wireless (2011), has been shown three times on BBC4.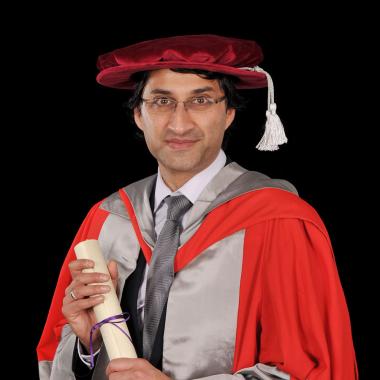 Asif Kapadia
Honorary Doctor of Letters
Brought up in North London, the youngest of five children of Indian parents, Asif discovered his enthusiasm for filmmaking aged 17, when he was asked by a friend to be a production runner on a student film at the then Harrow Art College.
He enrolled in an HND film course at Newport University before transferring to the Film, Video and Photography course at Westminster. His graduation film, Indian Tales, shot in and around his home in Stoke Newington, was highly regarded.
Indian Tales helped Asif into a directing job on television, where he cut his teeth making a prodigious number of films. But his true love was the cinema. He took an MA at the Royal College of Art and his graduation film, The Sheep Thief, shot in Rajasthan, India, won many awards including Second Prize in the Cinefoundation section of the 1998 Cannes International Film Festival and Best Director at the Poitiers Film Festival 1997.
Asif's first feature, The Warrior (2001), won two BAFTAs for Outstanding British Film of the Year and The Carl Foreman Award for Special Achievement by a Director in their First Feature.
His most successful film to date is Senna, a documentary about the legendary Brazilian racing driver. It earned Asif a further two BAFTA awards for Best Documentary and Best Editing, as well as a series of awards worldwide, and is the highest grossing British documentary of all time.
Since then, Asif has made a short film for the London 2012 Cultural Olympiad. The Odyssey, shown on television in the run-up to the Olympics, traces the emotional journey from 2005 when London won the right to host the Olympic Games to the eve of the games in 2012.
He is an enthusiastic member of the University's Cinema Advisory Board, providing advice and support for our flagship project to restore the old cinema in Regent Street. He is also a valued supporter of the University's film courses, offering workshops and seminars to students hoping to follow in his footsteps.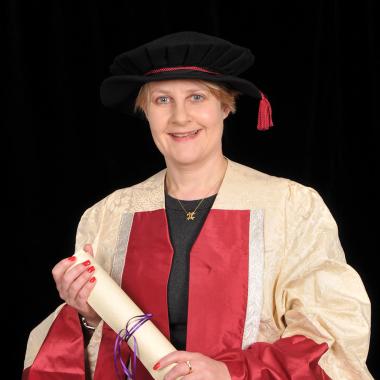 Barbara Hewson
After taking a degree in English at Cambridge, Barbara came to the Polytechnic of Central London – now the University of Westminster – where she gained her conversion diploma in Law. A year later, she was called to the bar. After some years in the Chancery bar, doing cases about wills, land and trusts, she joined a chambers specialising in EC and public law. Here, she found herself representing the government in judicial reviews by asylum seekers and other migrants. She was also involved in cases of discrimination against women in the armed forces.
These cases led her to specialize in the defence of women. In 1990 she helped to set up the Association of Women Barristers, and later became its Chairwoman. Its purpose was to provide a voice on a range of women's rights and issues, to combat sex discrimination and to create codes and guidelines for a male-dominated profession.
It was a few years after this that she became much more involved in work defending claimants – especially those least able to defend themselves, like the mentally incapacitated – and women. Perhaps her most notable achievement – one which established a new precedent – was her defence of the rights of pregnant women to choose and to refuse medical treatment. In 1998 she was the first to win the title of Barrister of the Year from "The Lawyer", impressing the judges with her dedication to highlighting this issue.
Currently a Senior Barrister at Hardwicke, Barbara is regularly ranked as a Leading Junior by the Legal 500 in the fields of Public & Administrative Law, Human Rights & Civil Liberties, and Professional Discipline and Regulatory Law. Her practice includes Mental Capacity and Court of Protection work, Judicial Review, Inquests, Healthcare Law, Professional Discipline and Employment Law.
Her experience covers a wide range of courts and tribunals, both in the UK and abroad, including representing clients before the ECJ, European Court of Human Rights, and the Supreme Court of the Republic of Ireland. She acts for local authorities, companies and small businesses, families and the Official Solicitor. She also acts as mediation advocate.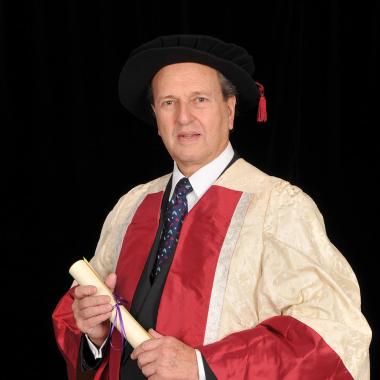 Brian Waters
After studying architecture at Cambridge, Brian went on to a four-year day release course in town planning at the then Polytechnic of Central London, now the University of Westminster.
Early on, he says, he realised that design and planning must go hand in hand. If you understand design and relate it to planning policies and constraints, he believes, then you'll be able to overcome those constraints while meeting your objectives through good, informed design.
He is a Freeman of the City of London and a founder member of the Worshipful Company of Chartered Architects, where he was selected Upper Warden in 2001. He has twice served as Vice President of RIBA, and chair of its Marketing Committee and was twice President of the Association of Consultant Architects.
As a commentator, Brian has written for most of the professional journals and has received four commendations as Architectural Journalist of the Year for his articles in Building, AJ and RIBAJ. He currently writes a monthly planning guidance column for the Architects Journal.
Brian's additional expertise in planning has meant that he is greatly in demand as an advisor. He has served on a string of policy groups on transport and London regional policy, and is currently Chair of the National Planning Forum.
Brian is currently the Principal of architects and planning consultants at The Boisot Waters Cohen Partnership. He is, unusually, both a chartered architect and a chartered town planner. He recently was given the brief to resurrect the Holy Trinity Church in Regents Park, designed by John Soames. The church had been deconsecrated in the 1960s and fallen into neglect. In Brian's hands, it has been reborn as a thriving, ultra modern space for exhibitions, conferences, broadcasts and other events.
It was his intervention in negotiations with Hackney Council, which led to the rebirth of Shoreditch – from a bleak, derelict and neglected area to probably the coolest, most vibrant part of the city. He managed to negotiate an agreement to allow the development of live/work properties that led to the transformation of the area.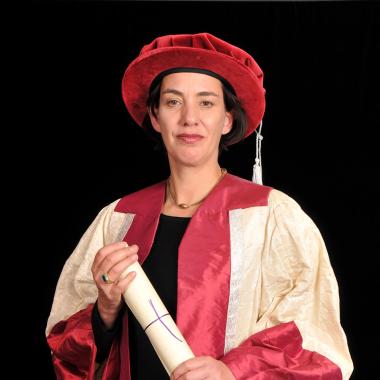 Jane Withers
Born in London, Jane graduated in art history at the Courtauld Institute and has an MA in design history from the Royal College of Art with the Victoria & Albert Museum. She began her career writing on design and architecture for newspapers and magazines including The Times and The Face. She was deputy editor of Elle Decoration from its launch in 1989 until 1999, helping shape a magazine that was influential in bringing modern design to the UK.
Jane was visiting lecturer at the Eindhoven Design Academy between 2002 and 2011 and was twice External Examiner there. She has served on juries including New Designers and Design Art London and workshops for the British Council and University of Ulster. She is a lecturer in design at the Royal College of Art as well as at the University of Kingston's curating course, in conjunction with the Design Museum.
Since 2001 Jane has run her own consultancy business, working for major international companies. Almost ten years ago she begin to collaborate with the new owners of Selfridges on a vision for how the shop should adapt to the 21st century. She is now adapting that vision for a suite of department stores in Holland. For the past five years she's been working with South Kensington Estates, a combination of residential and commercial properties surrounding the great museums. Under her guidance, the area has become a hub for design, uniting disparate shops, the museums and the Estates properties. Jane has spearheaded an extraordinary explosion of creativity through offering temporary spaces to design teams: empty bedsits and shopfronts, even whole houses are turned into pop-up exhibitions. So far, there have been 300 such happenings.
Jane has worked on numerous exhibitions including the retrospective of Jean Nouvel at the ICA and In Praise of Shadows at the Victoria and Albert Museum in 2009. Her abiding passion is water, which led her to write a book, Hot Water, exploring bathing cultures and traditions around the world, our relationship with water and the history of bathroom designs. In 2008, at Z33 in Belgium, she co-curated '1% Water' – an exhibition on shaping a sustainable future. She is also developing an online archive to document the urgency of the global water crisis.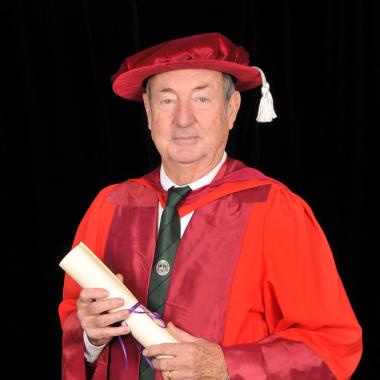 Nick Mason
Nick Mason studied architecture at the Regent Street Polytechnic – now the University of Westminster – between 1962 and 1967. It was here that he met Roger Waters and Rick Wright, who were among the founder members of Pink Floyd. The band was formed, rehearsed and made some of its first performances at the Polytechnic.
As music began to take over more of his time, Nick took a year out from his course and never returned. The Poly had nurtured the band's interest in design, in presentation, and in new forms of art. They were pioneers in multimedia performances and installations, the combination of light and sound, and the music video.
Pink Floyd rose to international acclaim with a string of highly successful albums, achieving an accumulated, almost unmatched number of record sales. They sold over 200 million albums worldwide and in just their two most recent tours played to almost 10 million people. They are in the Guinness Book of Records for the album that has been in the American charts continuously for the longest period of time.
They have influenced a whole array of next generation musicians and been recognised in a galaxy of awards, including: Grammy Awards for Best Rock Instrumental Performance in 1995 and Best Engineered Recording in 1981. They entered the Grammy Hall of Fame in 1999, the Rock and Roll Hall of Fame in 1996, the UK Music Hall of Fame in 2005, and won a BAFTA award for Best Original Song and Best Sound in The Wall film. They were even, in 2008, given the Polar Music Prize by Sweden's King Carl XVI Gustaf for their contribution to contemporary music.
Nick is the only member of Pink Floyd to have appeared on all their albums. He is today a music producer and entrepreneur. He is passionate about racing cars, and is a regular writer for car magazines. He devotes much of his time as a board member and co-chairman of the Featured Artists' Coalition, which campaigns for the protection of UK performers' and musicians' rights.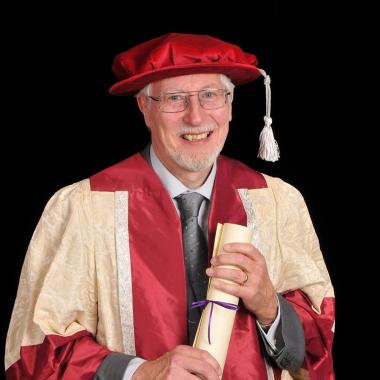 Peter Wakeley
Peter Wakely began life after school working in Docklands for shipping companies at a time when this industry was going through rapid changes, with the introduction of new, massive containers. Peter was appointed Bill of Lading signatory, and had to sign off huge international deliveries. After that he worked for a plumbing supplies distribution company, a book publishing company, and for a bookie.
Peter Wakely joined the University in 2004 as a Facilities Assistant at Regent Street. He was an instant hit – organised and efficient without being officious. He moved to the more difficult suite of Great Portland Street properties. He managed that demanding task so successfully that he was appointed to the role of Receptionist at the School of Law.
Receptionists play a vital role at the University. They have to deal with everything from the student who's forgotten his pass to visits from politicians and celebrities; they have to be welcoming and cheerful to the hundreds flocking through the doors, but at the same time deal firmly with the rule breakers.
Peter dealt with all of these and more during his time at Little Titchfield Street, always with courtesy and warmth that earned him the respect and affection of everyone.
He was transferred to Regent Street to assist in the inauguration of the newly refurbished Entrance Foyer and reception. What everyone who knows Peter will say about him is that nothing was ever too much trouble for him. He delighted in helping people and finding answers to any query, from storage advice to cricket scores, from handling events to offering expert opinions on the World Cup.
"I have heard him described as an absolute gentleman and I personally believe he is one of our unsung heroes," said Trevor Wills, Director of Estates and Facilities.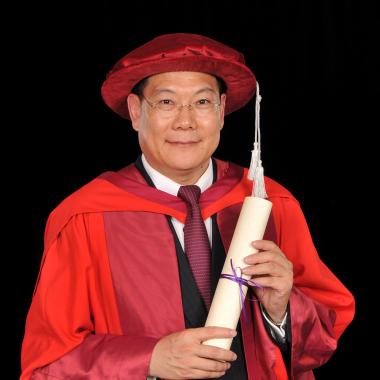 Professor Zhong Weihe
Professor Zhong Weihe is a linguist, interpreter, teacher and scholar. Having held a series of senior positions, he is currently Deputy Party Secretary and President of Guangdong University of Foreign Studies (GDUFS) China.
Professor Zhong has been associated with GDUFS since its inception in 1995. He was the founding Dean of the School of Interpreting and Translation Studies and Dean of the Faculty of English Language and Culture there before he was appointed Vice-President and subsequently President.
Professor Zhong gained his Masters degree in Translation and Interpreting at the University of Westminster, in the Department of Social Sciences, Humanities and Languages. The University has since forged a close partnership with GDUFS. Westminster accredits some of GDUFS's courses, such as the European Union Masters in Translation curriculum. Professor Zhong was also instrumental in establishing a new agreement allowing GDUFS students from specified courses to progress to Westminster after two and a half years, to complete their degrees in SSH.
Professor Zhong has acted as interpreter for countless political and social figures in China, as well as supporting them in diplomatic and commercial negotiations with Western leaders, including Bill Clinton. He is Vice Chairman of the State Council Academic Degrees Committee of the National Translation Graduate Education Steering Committee, Vice President of the Translators Association of China, Vice President of the Translators Association of Guangdong Province, Guangzhou Translation Association and the Translators Association of Science and Technology in Guangzhou.
Professor Zhong has published more than 50 articles in academic journals as well as 15 textbooks and numerous other related works. He continues to teach. In 2001 he earned the title "National Excellent Teacher". In 2003 he was voted Outstanding Returned Youth Business Star in Guangdong Province. He achieved the Guangzhou Municipal Science and Technology Award for outstanding contribution in 2004; won the seventh "Guangdong Youth '54' Award " in 2005, and the Renowned Teachers Award in Guangdong Province, 2008.
Professor Zhong won first prize in Guangzhou City's Science and Technology Award, 2008; first prize in Higher Education Achievement in Guangdong Province in 2009. In 2007 his "English Interpretation" programme was designated as the national course.
Richard Hirons
Honorary Doctor of Science
On leaving school in the early 1980s, Richard Hirons signed up to study what was then a new subject: prosthetics and orthotics. That four-year course at the University of Westminster covered the psychological impact of losing a limb, as well as anatomy, engineering, physiology and material science. It was an exciting time for the development of that technology, as there was a transition between the very basic tin legs and a new kind of limb made of tubes and joints and covered with soft foam.
When he graduated in 1984, Richard worked in Manchester for the NHS and in 1995, he moved to the private company Össur and began working with Paralympians. He realised that prosthetics for athletes needed to be far more specialised than those for other amputees, as they need to be adapted and changed depending on the athlete's event.
Richard has worked with some of the most celebrated of Paralympians, including Jody Cundy, Richard Whitehead and Oscar Pistorius. Paralympians have many more things to worry about than able-bodied athletes. Oscar Pistorius, for example, told him that rain is a far bigger challenge when you're running on a blade, as is wind, because when your centre of gravity is shifted, it can blow you over. The minutest adjustments can make incredible differences.
Richard is something of a perfectionist. He is often present during an event to watch an athlete in his or her sport and be on hand with a spanner and Allen keys to tweak things. He predicts, there will be a group of athletes who wear either exo-skeletons or adapted prostheses that are powered devices, and they will have race times that are far shorter than able-bodied Olympic athletes.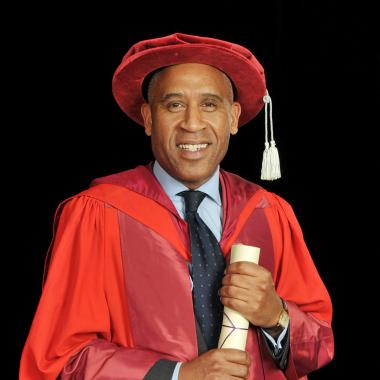 Simon Woolley
Simon started out as a car mechanic's apprentice in Leicester and then, when he moved to London at 19, as a door-to-door salesman and advertising seller for Rank Films.
In order to improve his prospects, he did an access course, went to Middlesex University and gained a Masters in Latin American literature. He has since devoted his life to supporting equal opportunities.
He initially focused on the right to vote, and Operation Black Vote was born. It was heavily influenced by the civil rights movement in America, and Simon cut his political teeth campaigning with the Reverend Jessie Jackson and Al Sharpton.
Operation Black Vote extended its remit to mentoring schemes, communication and lobbying projects. Simon persuaded the then Attorney General Lord Irving to support a mentoring initiative to encourage people from ethnic minorities to become magistrates: there are now more than 75 magistrates from the scheme. Another project twinned ambitious young black candidates with senior politicians. The first Conservative female MP of African decent, Helen Grant, is an alumnus of the scheme. Simon and his organisation work closely with schools and, increasingly, community and faith groups.
Simon had a three-year stint as commissioner for the Equality and Human Rights Commission and is a Board member of the London Development and Sustainability Commission. He sits on two Government task forces: REACH, which is focused on higher educational attainment of black boys; and The Black, Asian and Minority Ethnic Women's Councillors Task force. He is also chair of the European Board of the Open Society Foundation.
Simon was on the Big Issue grassroots power list in 2002, awarded the Men of Merit in 2003, and was awarded the annual community achievement in 2007 by Unison. The Telegraph included him in its list of the most influential lefties in 2009; he was on the 2012 Black Powerlist, and for two years running was named as one of London's most influential 1,000.
He has been a visiting Lecturer at Nottingham University, a regular contributor to the Guardian's Comment is Free website. He contributes regularly to the African, Caribbean and Asian press and hosts his own political radio programme.