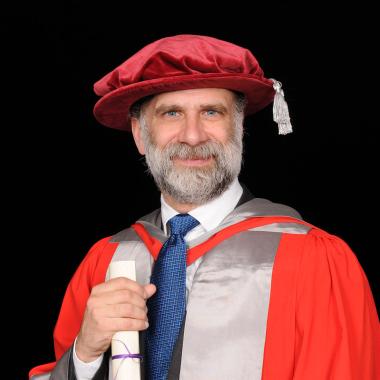 Bruce Schneier
Doctor of Science – School of Electronics and Computer Science
Described by The Economist as a 'security guru', Bruce Schneier is an American cryptographer, computer security specialist, and writer. He is the founder and chief technology officer of BT Managed Security Solutions, formerly Counterpane Internet Security, Inc. He received his Master's degree in computer science from the American University in Washington, D.C. and holds a BS degree in physics from the University of Rochester. He is the author of a number of books and articles including Beyond Fear: Thinking Sensibly about Security in an Uncertain World (2003), and Cryptography Engineering (2010).
Schneier also publishes a free monthly newsletter, Crypto-Gram, with more than 150,000 readers. In its ten years of regular publication, Crypto-Gram has become one of the most widely read forums for free-wheeling discussions, pointed critiques, and serious debate about security.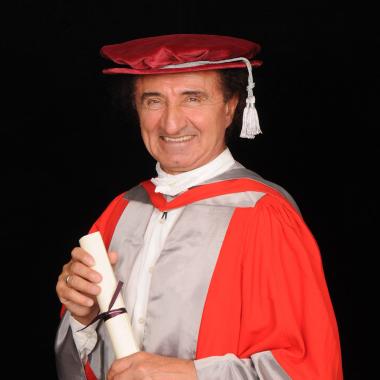 Hüseyin Özer
Hüseyin Özer is a Turkish restaurateur and chef. Born in Tokat, Turkey in 1949 Huseyin has no formal education. From the age of 11 Huseyin found himself as a homeless child in Ankara undertaking jobs in restaurants, cafés and bars. In 1967, at the age of 18, Hüseyin moved to Istanbul where he began working two jobs, on a building site and in a restaurant, using the money he earned to pay for English lessons. At this time he also set up the Hüseyin Özer Education Trust, based in his home town.
Following his National Service, Hüseyin moved to London in 1975 to continue learning English while working in a kebab shop in Mayfair. In 1979 he opened his first kebab shop in Chiswick increasing the business threefold; he went on to purchase the Mayfair restaurant in 1981. Over the years Hüseyin has owned restaurants and cafés in up to 20 locations in central London. However, his focus is now on the five Özer and Sofra restaurants he runs across the capital promoting good food and Turkish hospitality. They are the only Turkish restaurants to be recommended in the Michelin Guide.
Hüseyin also has an ongoing commitment to education. The Hüseyin Özer Education Trust is now a Foundation supported by The Sofra Group. In addition Hüseyin works with students to create restaurant entrepreneurs in conjunction with Middlesex University teaching the practical skills required to open a successful restaurant.
Among other things Hüseyin has contributed to the Turkish-English Chamber Of Commerce, has been featured in a Discovery Channel documentary about his life and in 1998 he published the Sofra Cookbook.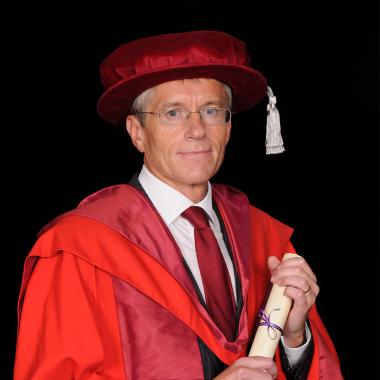 John Philpott
Doctor of Letters – Westminster Business School
John Philpott is chief economic adviser at the Chartered Institute of Personnel and Development (CIPD). He has a doctorate from the University of Oxford and is visiting professor of economics at the University of Hertfordshire, where he originally worked as an academic research fellow from 1984-1987. John then went on to be director of the Employment Policy Institute (EPI), an independent policy think-tank. During the recession of 1991-92 he was also acting director of The Campaign for Work. He joined the CIPD as chief economist in November 2000.
John's research and publications cover the labour market, workplace trends and employment policy. He is a regular media commentator and platform speaker on these issues, and writes related articles for the national press. John is also a former specialist adviser to the House of Commons Select Committee on Employment (from 1993-1996) and (in 2007) the House of Lords EU Select Committee. He has also advised numerous other UK and international bodies, including several UK government departments, United Nations, European Commission, IMF and the OECD.
John is a fellow of the RSA and a member of the Society of Business Economists.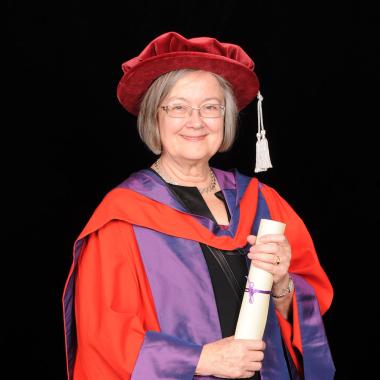 Lady Hale of Richmond
Doctor of Law – School of Law
Brenda Hale became the first woman 'Law Lord' in January 2004, after a varied career, first as an academic lawyer, then as a law reformer, and then as a judge. With her fellow Law Lords, she became a Justice of the Supreme Court of the United Kingdom when that court was established on 1 October 2009. She is currently President of both the International and the United Kingdom Associations of Women Judges.
After graduating from Cambridge in 1966, she taught Law at Manchester University from 1966 to 1984, also qualifying as a barrister and practising for a while at the Manchester Bar. She specialised in Family and Social Welfare Law, publishing textbooks on Mental Health Law, Parents and Children, The Family, Law and Society (with David Pearl) and Women and the Law (with Susan Atkins). Her many other publications include the 1995 Hamlyn lectures, From the Test Tube to the Coffin - Choice and Regulation in Private Life.
In 1984 she was the first woman to be appointed a member of the Law Commission, a statutory body set up to promote the reform of the law. She led the work which ultimately resulted, inter alia, in the Children Act 1989, the Family Law Act 1996, and the Mental Capacity Act 2005. In 1994 she became a High Court judge, the first to have made a career as an academic rather than a practising lawyer, then in 1989 the second woman 'Lord Justice of Appeal' in the Court of Appeal for England and Wales, and in 2004 a 'Lord of Appeal in Ordinary' in the appellate committee of the House of Lords, the highest court in the United Kingdom.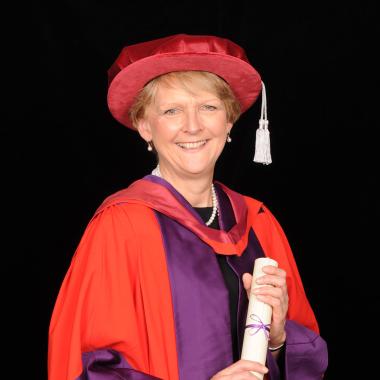 Liz Peace
Doctor of Letters – School of Architecture and the Built Environment
Liz Peace became the CEO of the British Property Federation in 2002, following a long and varied career in the MOD, working on a diverse range of projects including Northern Ireland, nuclear safety, land acquisitions and public enquiries. In the 1990s she was a key player in the team that set up the Defence Evaluation and Research Agency and led the first stage of the privatisation process, including the re-branding of the organisation as QinetiQ plc. Since her appointment at the BPF she has managed to change legislation on commercial leases, to win innumerable changes to planning and tax legislation and, working as part of a pan-industry alliance, to persuade the Government to introduce REITs.
Liz is currently working closely with the Coalition Government on a range of issues but particularly the implementation and impact of the "localism" agenda, reforms to the tax system and the best ways of incentivising and delivering better and more resource efficient buildings. Liz also believes that there remains more work to be done to improve further the property industry's standing with politicians, media and the public at large and to ensure that Government policy does not damage its fragile and gradual recovery.
Liz was awarded the CBE in the 2008 New Year Honours list for services to the property industry.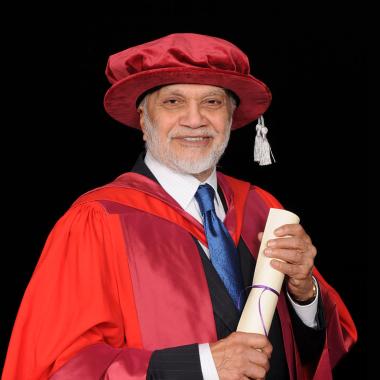 Lord Bikhu Parekh
Doctor of Letters – School of Social Sciences, Humanities and Languages
Educated at the Universities of Bombay and London, Lord Bhikhu Parekh is a fellow of the Royal Society of Arts and of the Academy of the Learned Societies for Social Sciences and a professor of Political Philosophy at the University of Westminster. Lord Parekh was chair of the Runnymede Commission on the Future of Multi-Ethnic Britain (1998-2000), whose report, The Future of Multi-Ethnic Britain, was published in 2000. He is vice-chairman of the Gandhi Foundation, a trustee of the Anne Frank Educational Trust, and a member of the National Commission on Equal Opportunity. His main academic interests include political philosophy, the history of political thought, social theory, ancient and modern Indian political thought, and the philosophy of ethnic relations.
Professor Parekh is the author of Rethinking Multiculturalism: Cultural Diversity and Political Theory (2000); Gandhi (2001); Colonialism, Tradition and Reform(1999); Gandhi's Political Philosophy (1989) Contemporary Political Thinkers (1982); Karl Marx's Theory of Ideology (1981); and Hannah Arendt and the Search for a New Political Philosophy (1981). Lord Parekh has received many awards throughout his career: the Sir Isaiah Berlin Prize for Lifetime Contribution to Political Philosophy by the Political Studies Association (2002); the Distinguished Global Thinker Award by the India International Centre Delhi (2006); the Interdependence Prize from the Campaign for Democracy (New York, 2006), and the Padma Bhushan Honours in the 2007 Indian Republic Day Honours List.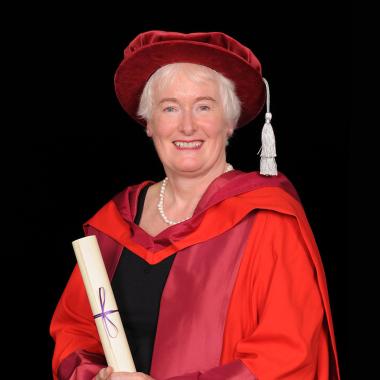 Margaret Mountford
Doctor of Letters – Westminster Business School
Originally from Holywood, County Down, Northern Ireland, Ms Mountford was educated at Girton College, University of Cambridge, where she read law. She went on to have a successful career as a city solicitor rising to partner at Herbert Smith. She is well-known for her role on The Apprentice as an adviser to Lord Sugar with whom she has often worked. However, her current focus is her PhD in papyrology at University College London, where she is studying documents found in Egypt and written in ancient Greek.
After retiring in 1999, Margaret became a non-executive director of Amstrad and a number of other companies. Ms Mountford is also a trustee of CORDA, a charity dedicated to the early detection and eradication of cardiovascular disease and a trustee of the Bright Ideas Trust, which provides business education for and investment in young people wanting to start their own businesses. In May 2007, at the time of Margaret Mountford giving the keynote address at the Women in Business '07 conference in Templepatrick, the BBC reported her advice for other women 'I think the basic message to give is that women have to believe in their own ability - no-one else is going to believe in you if you don't believe in yourself'.