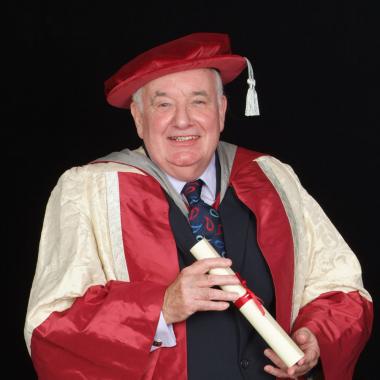 Dr Stewart Brodie
Dr Stewart Brodie has been involved in the direct selling industry since 1963. He spent 20 years with Tupperware in various senior management positions, including 10 years as Managing Director and Chief Executive of The Tupperware Company. He then joined Mary Kay Cosmetics as President and Chief Executive Officer of their European operations, establishing them in the UK and starting their entry into the rest of Europe.
Since 1988 he has acted, in a consultancy capacity, as Director of Government Affairs for a US-based, multi-national, multi-level, marketing organisation now operating in fifteen European countries through master franchises.   In addition, Stewart Brodie has undertaken consultancy work for companies entering the direct-selling and franchising industries, and others expanding their interests into the European Union and Eastern Europe.
As Past-Chairman of the UK Direct Selling Association (DSA), he has been much involved in discussions with HM Government, particularly with the Department of Trade and Industry (DTI), now the Department of Business, Innovation and Skills (BIS), and the Office of Fair Trading (OFT), on matters relating to the direct-selling industry, including the Trading Schemes Act, the Trading Schemes Regulations and the DSA Codes of Practice. For many years he has been an active member of the Legal and Government Affairs Committee of the Federation of European Direct Selling Associations (FEDSA) in Brussels.
Although metallurgy was his first discipline, Stewart Brodie was awarded his post-graduate, Master's (MA) degree at the University of Keele in 'International and European HRM and Industrial Relations'.   He earned his Doctoral (PhD) degree for research on 'Self-Employment Dynamics of the Independent Contractor in the Direct Selling Industry'. In 1977, he was elected a Fellow of the Institute of Directors (F.Inst.D.). Currently, Dr Brodie is continuing his research in 'direct selling', 'micro-enterprises', 'self-employment' and 'small business' issues through collaboration with staff of the Westminster Business School at the University of Westminster.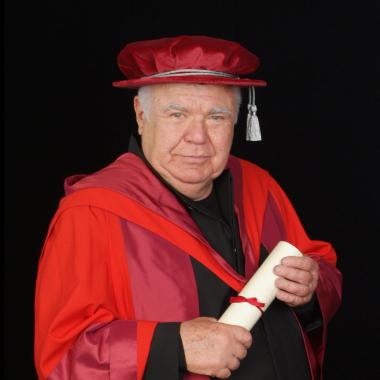 Jaime Lerner
Jaime Lerner is an architect and urban planner and founder of the Instituto Jaime Lerner. Former president of the UIA-International Union of Architects, three-time mayor of Curitiba, Brazil, he led the urban revolution that made the city renowned for urban planning in public transportation, environment, and social programs. He served as governor of Parana State twice and conducted an urban and rural economic and social transformation.
His international awards include the highest United Nations Environmental Award (1990), Child and Peace Award from UNICEF (1996), The 2001 World Technology Award for Transportation, and the 2002 Sir Robert Mathew Prize for the Improvement of Quality of Human Settlements. In 2010 was nominated among the 25 most influential thinkers in the world by the Time magazine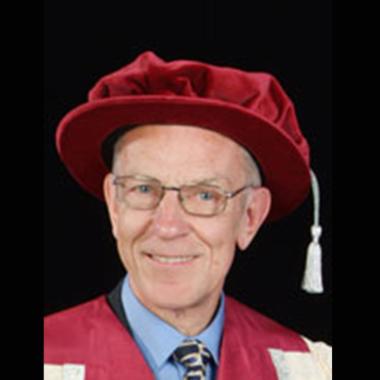 John Turner
For twenty years John has acted as admissions tutor firstly for the University's undergraduate Mathematics courses and subsequently for all the School's undergraduate courses. As a result of John's personal efforts the Mathematics courses survived long after the closure of those in competing universities. More recently, John has secured recruitment to all the undergraduate courses in the school. Since 2000, John has been at the forefront of teaching Java event-driven programming for web application development. His students quickly achieve successful employment in this demanding field and unanimously acclaim John's seemingly endless patience, knowledge and dedication.
He has stimulated visiting school students in lively interactions using his own computer based learning environments and games, long before VLEs were standard. In July 2008 John drafted the letter published in the Times from the Council for Professors and Heads of Computing that sought to save Bletchley Park as a new National Museum of Computing. In addition to his extensive school and college liaison activities for the University, John has, for many years, been an active school Governor and the Chairman of Governors for a primary school, a role that he performed with distinction making his school one of the highest performers in Bedfordshire.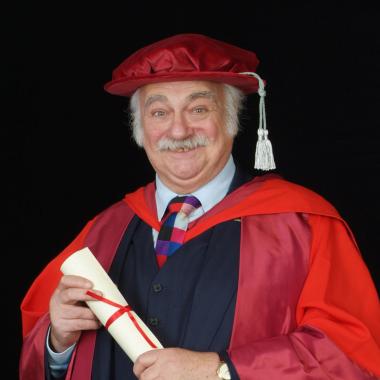 Roy Hudd OBE
After his early working years as a Regent Street Polytechnic trained lettering and layout artist Roy Hudd is now in his fifty first year in show business.  Starting as a Butlin redcoat he has tackled everything: stand up comedy, pantomime, music hall, farce, films, musicals and the plays of Shakespeare, Stoppard and Cooney.
On TV, starting with The Good Old Days, he's been involved with the satire boom, soaps, sit coms, dramas, panel games and several of his own series. On radio, for twenty six years, he led the show that won every possible award, at home and abroad, The News Huddlines. The show also brought him two Variety Club Awards, an LWT Lifetime Achievement Award and the coveted Sony Gold Award.
His writing, ranging from dozens of pantomimes to Underneath The Arches, (In which he won an Olivier Award for "best actor in a musical") has now included three books on show business, a regular ongoing twice monthly column in Yours magazine and, published just last year, his autobiography, A Fart in a Colander.
His theatre career is a long and distinguished one encompassing concert party, variety, revue, musicals, and the legit.  In the West End he played Rita Tushingham's boyfriend in The Giveaway. Danny La Rue's sidekick in Danny At The Palace, Fagin in Oliver!, Bud Flanagan in Underneath The Arches,  Stanley Gardener in Run For Your Wife, Mr. Sleary in Hard Times, The Wizard in The Wizard of Oz, Njegus in The Merry Widow with the ENO and Ed McKeever in The Solid Gold Cadillac.
This year has been one of his busiest yet.  On TV he's been part of documentaries on The Royal Variety Performance, the great comic Sid Field, and his pal Danny La Rue.  He recently hosted a 70th Anniversary of the Blitz film for BBC1. He returned, for more undertaking, to Coronation Street, guested in Ashes to Ashes and in Just William and played Pauline Quirk's father in Missing. On Radio 4 he played opposite Emma Fielding in a two hander by Peter Tinniswood,  Visitors, and he kept his music hall hand in at the famous Brick Lane Music Hall. His work for The Grand Order of Water Rats and for The British Music Hall Society (he is the President) continues as ever.
At present he is appearing in the classic role of the drunken photographer, Henry Ormenroyd at The Garrick Theatre in J.B.Priestley's evergreen comedy When We Are Married.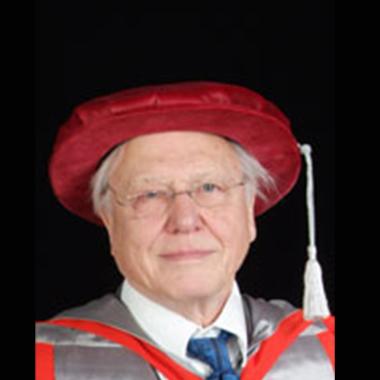 Sir David Attenborough
Sir David Attenborough's broadcasting career spans over 50 years. It began in 1952 when he joined BBC Television as a trainee and then became a producer working in the studios of Alexandra Palace in north London, from which the world's first television service was broadcast. His work there involved producing live studio programmes on a whole range of non-fiction subjects, from children's programmes and cooking, religious programmes and political broadcasts, ballet and archaeological quizzes. In 1954 he launched the first of his famous Zoo Quest series. These took him each year to different parts of the world in search of animals - Sierra Leone (1954), Guyana (1955), Indonesia (1956), Papua New Guinea (1957), Argentina and Paraguay (1958) the Southwest Pacific (1959), Madagascar (1960), northern Australia (1962) and down the Zambezi from source to mouth (1964).
After 10 years of making such programmes, he resigned to take a post-graduate degree in social anthropology, but in 1965 he was invited to return to the staff of the BBC to take up the post of Network Controller of BBC2, the Corporation's second network which was then less than a year old. After four years in which the network established itself and became the first in Europe to transmit in colour, he was put in overall charge of both the BBC's television networks as Director of Programmes.
In 1973, Sir David resigned to become a programme maker once again. First came Eastwards with Attenborough, a series set in south east Asia and then The Tribal Eye which examined sculpture, weaving, metal casting and other artistic activities in tribal societies around the world. He also at this time began Wildlife On One, a series that continued for well over a hundred editions.
In 1979 he wrote and presented the first of his major comprehensive series, Life on Earth. This told the story of the evolution of animal life. Within 13 fifty minute parts it was then the most ambitious series ever produced by the BBC Natural History Unit. It was universally acclaimed by press and public, gained many awards and was shown round the world.
The 12-part series The Living Planet, surveying the natural world from an ecological point of view, proved a worthy successor to Life on Earth and in 1990 he completed the third of the Life trilogy which dealt with animal behaviour and was entitled The Trials of Life. In addition to these major series, he also presented several shorter ones: including a survey of humanity's impact on the lands around the Mediterranean, The First Eden; a series about fossils, Lost Worlds, Vanished Lives: in 1993 Life in the Freezer about wildlife in the Antarctic.
He has made several series dealing comprehensively with particular sections of the natural world; The Private Life of Plants in 1995, The Life of Birds in 1998, The Life of Mammals in 2002, and a survey of terrestrial invertebrates with the title, Life in the Undergrowth, and Life in Cold Blood, which dealt with amphibians and reptiles. Each of these major series was accompanied by a book.
In 1985, Sir David was knighted for his services to broadcasting and over the years he has received a number of other awards and distinctions.