The University of Westminster's online platform for art and design students FOLIO allows students to share and showcase their creative work while in lockdown.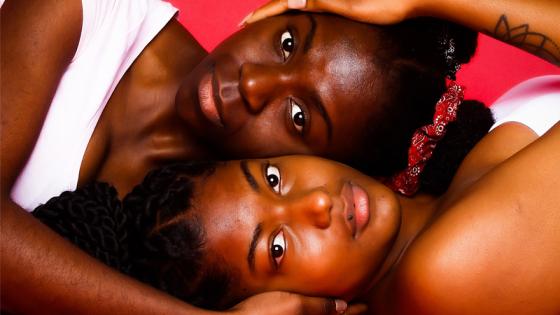 FOLIO allows students to present and share their work online and they can explore the work produced by students working across all the different disciplines offered by the University. Students upload their work to the platform and tag each piece to showcase their creations.
The new platform was developed by Jonathan Stockdale, Pro Vice-Chancellor and Head of the College of Design, Creative and Digital Industries, and Andre Pinkowski, Course Leader for the Photography BA course and Academic Lead of FOLIO. Emma Stevenson, FOLIO Intern at the University, has been running the day-to-day business for the past 12 months.
FOLIO was rolled out across the College of Design, Creative and Digital Industries this year, providing a space for students and staff to present work, comment upon and curate each other's pieces. FOLIO is also used by staff to assess students' work.
Each student has the opportunity to build both an online portfolio and an electronic journal for the entire duration of their studies, providing a space to showcase their work in progress and develop Westminster's online artistic community.
FOLIO also publishes news articles, calls for work, job opportunities, competitions, exhibitions, events and awards. Since its launch, over 4,000 pieces of work and almost 3,000 journal entries have been uploaded by students from the full breadth of courses, including the Photography BA Honours, Film BA Honours, Fine Art Mixed Media with Foundation BA Honours and Music: Production, Performance and Enterprise BA BMus courses.
Talking about the platform, Andre Pinkowski said: "FOLIO is an amazing resource for our students and staff alike. Being able to see the work from all the various courses and not just your own discipline is very inspiring. Students can identify other students to collaborate with and develop their own work in their personal journals. This is particularly evident during the current lockdown; the platform is busier than ever and it is great to see how students use FOLIO to be seen and heard."
Click here to see highlights of student work on the FOLIO platform.