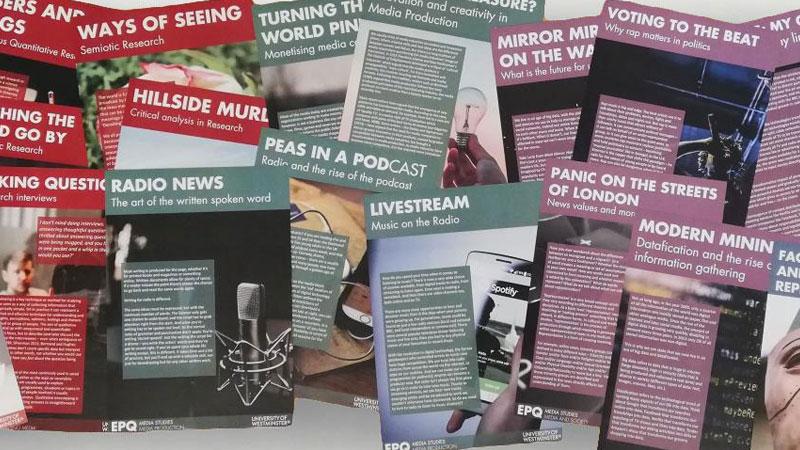 The resources have been created by senior academics from the School of Media and Communications and are designed to help promote ideas and activities for Research Methods and Media Studies related work.
Each of the cards contains key information on its topic and provides suggestions for further open access materials to explore contemporary themes in media communication.
These resources also offer a way into other subjects, including Sociology, History, Geography and English. The wide range of research-focused resources can be used to guide students in any discipline.
Some of the key themes explored in the information cards are Media and Identity, Media and Society, Media Production and Researching Media and Communications.
The Media and Identity cards seek to explore how our own identity is constructed and represented through the media we consume, and what the wider implications of this are. They provoke questions around what makes us human, what makes us who we are and how we are represented in the media.
The Media and Society series of cards draw out and challenge some of the key debates surrounding the social, political and economic significance of the media and how these are changing in the 21st century.
The Media Production card series explores aspects of production across media platforms. Supporting the creation of production with theory and conceptual thinking, these cards show how to develop an academic approach to a practical discipline. 
Finally, the Researching Media and Communications card series introduces the main traditions in Media and Communications studies and explores a range of methods of data collection and analysis employed in research. A range of research methods are demonstrated, with each card examining a different stage of the research and writing process.