Professor Tamas Kiss and the Centre for Parallel Computing (CPC) have recently completed the Cloud Orchestration at the Level of Application (COLA) project funded by the European Commission.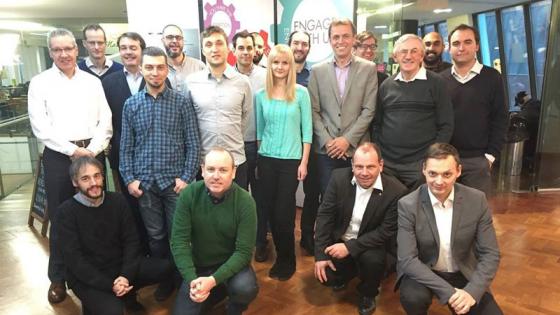 The innovative project that is part of the wider Horizon2020 programme, led by Principal Investigator Professor Tamas Kiss, was completed at the end of September.
The main outcome of the project was a software called MiCADOScale, a product that enables companies and public sector organisations to develop and deploy a new generation of applications that use cloud computing resources in a safe and cost-efficient way.
The open source software has already attracted significant interest across the community and from commercial partners, including Saker Solution, Outlandish LLP and Inycom, who are developing and rolling out commercial offerings using MiCADOScale.
The CPC previously led an EU project that created the German start-up company CloudSME, the main marketing and commercialisation force behind MiCADOScale. The CPC, CloudSME and cloud provider HKN are currently finalising an offering to provide a storage solution for companies.
MiCADOScale can also be used for a wide range of functions such as evacuation simulation, Twitter data analysis to support decision-making processes of local authorities and ticket sales analysis by cultural institutions to maximise their audience.
Speaking about the project, Principal Investigator Professor Tamas Kiss said: "The COLA project allowed us to work and experiment with novel and cutting-edge technologies and to collaborate with leading commercial partners. 
"As a result, our flagship software product, the MiCADO auto-scaling framework has already gained significant interest from several data centres and software companies throughout Europe and will also put us into a better competitive position for further research funding."
Find out more about the University of Westminster's Centre for Parallel Computing.
Learn more about the Cloud Orchestration at the Level of Application (COLA) project.