The artwork aims to engage the public with the research project that has identified a number of living organisms in the river after being declared biologically dead in 1957, and created a 'floating marsh' along the hull of a barge where they can reproduce.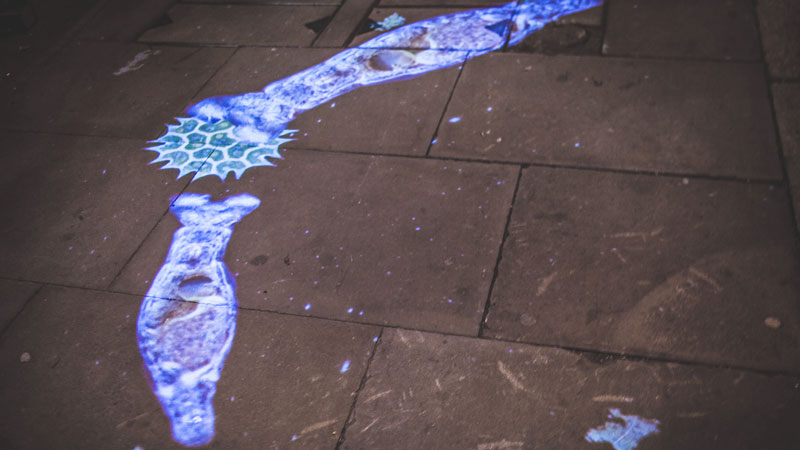 Daphnia, Desmids, Diatoms, Euglena, Melosira, Pediastrum, Rotifers and colonies of Asterionella have already been identified, demonstrating the extent to which the river is now capable of supporting life. As the vegetation adapts to the new conditions offered by the 'floating marsh', new habitat will be created where there was previously none, allowing the barge to play host to new resident invertebrate populations around its perimeter. The project will continue to monitor organism development, adaptability of different plant species and the effect of the new inhabitants on the reeds themselves.
Loraine Leeson, Artist and Research Fellow at Westminster School of Media, Arts and Design who collaborated with biophysical chemist Nithin Rai and the University's Faculty of Science and Technology on the project funded by the Western Riverside Environmental Fund, said: "It has been a fantastic opportunity to work as an artist alongside scientists and bring the power of art to engage a wider public in the issue of biodiversity, which is so important to the future of the planet. The microscopic creatures that we found in the river water are amazing and I'm sure others will be as enthralled as I have been when they see projections of the life that exists there and needs to be preserved."
The animated projections will appear on the pavement after sunset every day until 24 September 2015.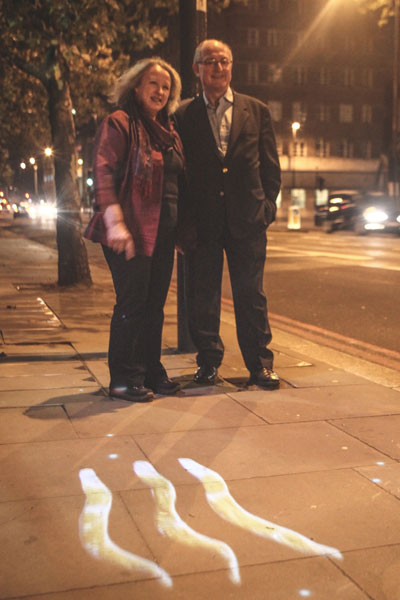 Vice-Chancellor Professor Geoff Petts opened the launch event, taking a particular interest in the project since it covers one of his own specialist fields of research
Visit www.lambethfloatingmarsh.org.uk to learn more about the project.
For more information, please contact:
Chiara Barreca, Arran Fano or Sonam Patel
Four Broadgate
E: [email protected]
T: +44 (0)20 3697 4200