Westminster's student radio station Smoke Radio has been nominated 11 times in nine categories at the Student Radio Association's Student Radio Awards, including the category Best Student Radio Station.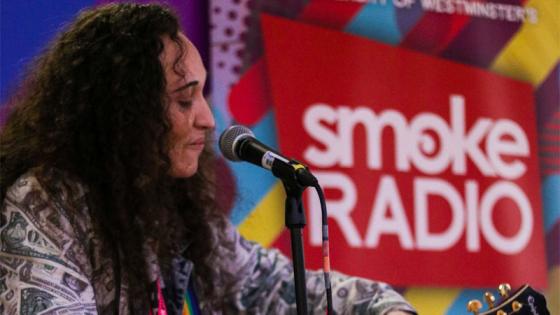 Along with the nomination for Best Student Radio, Smoke Radio has been nominated for Best Live Event or Outside Broadcast for their 24-Hour Broadcast in aid of Movember last year. The station was nominated three times in the category Best Interview, with two for the show Gyal from Brum and one for Stuart Armour Interviews Lovelytheband. Gyal from Brum was also nominated in the Best Specialist Music Programming category. 
Other categories the station has been nominated in include the Best Student Radio Chart Show, Best Station Sound, Best Entertainment Programme for Thursday Breakfast with Gabriel and Joe, Best Multiplatform Initiative for Smoke Radio at National Student Pride and Best Podcast for the Passion Fruit Podcast. 
Pulama Kaufman, last year's Station Manager, said about the achievement: "To be nominated in nine categories (for 11 different entries) in this prestigious, nationally recognised award is very exciting! Over the past year, Smoke Radio's members and committee worked hard to capture the student essence and be a voice for the things University of Westminster students care about, so it is extremely rewarding to be recognised in this way."
Dr Matthew Linfoot, Principal Lecturer of the Radio and Digital Production BA Honours and co-founder of Smoke Radio, said about the achievement: "I'm really pleased about the nominations: this is a well-deserved recognition for all the students who work so hard to make Smoke Radio a success from across the University. Let's hope this inspires more students to get involved and to build on this great achievement."
The Student Radio Association is a volunteer-run representative body for the UK student radio community. They exist to encourage communication between student stations across the UK, assist in their development and to offer advice. Their annual awards are supported by BBC Radio 1 and Global in order to bring the entire industry together to celebrate the best in student radio across the UK. 
The awards ceremony will take place at Indigo at the O2 on 7 November.