A short documentary film will be premiered on Thursday 9 May at the auditorium in the Harrow campus.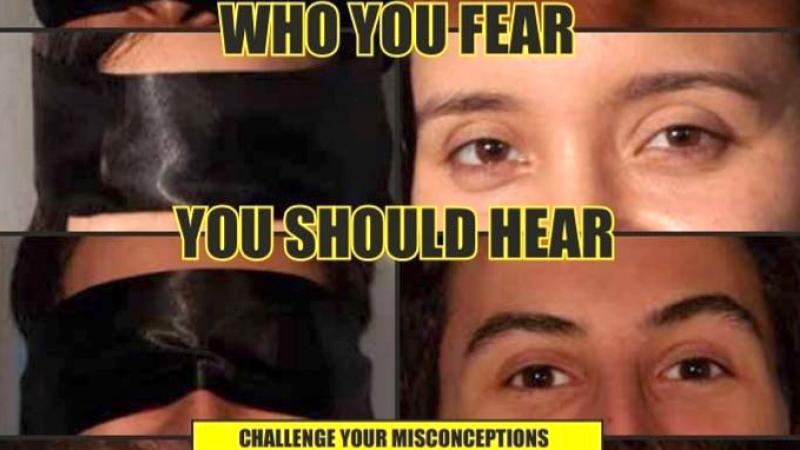 The film, Who you fear, You should hear, was produced entirely by University of Westminster students from different departments and aims to challenge visual judgements. The film, the second short-movie produced by Words Heal the World to challenge hate, sees four young individuals accept the challenge of getting to know each other only through their voices while blindfolded to avoid any visual judgement.
It aims to inspire the audience to think about their own misconceptions and why it is so quick to judge based on appearances, without even speaking to someone. Appearances may be misleading and that is the message the film intends to deliver.
The short film is 15 minutes long and was named by a Westminster student. The screening will be followed by a Q&A session with the students involved in the production, filming and editing of the film.
Set up by Westminster alumna Beatriz Buarque in connection with the Democratic Education Network (DEN), Words Heal the World is a unique project, partnering students to tackle extremism and challenge hate. It is currently running for a Luxembourg Peace Prize and a UN Sustainable Development Goals (SDGs) Action Award. 
Talking about the documentary, Beatriz said: "It took the students five months to produce, film, and edit this movie. The idea, the name, the participants – everything was chosen by them and the results prove young people can challenge hate with creativity and team work."
It aims to support students to enhance their self-confidence and provide them with the necessary skills to turn their idea into reality as well as connecting them with others from different backgrounds and global organisations that promote peace, forming a unique network of action in the world while being active in the UK, Brazil and other parts of Latin America.