With contributions from 145 countries, the 2015 Expo ran from 1 May to 31 October with the theme of 'Feeding the Planet, Energy for Life', and welcomed an estimated twenty million visitors over the course of the event.
Representing the University, Dr Stuart Thompson, Senior Lecturer in Plant Biochemistry from the Faculty of Science and Technology, talked about research on food security and quality including understanding drought resistance in food crops, and exhibited materials about Dr Miriam Dwek and Claire Robertson's Breast Cancer Cookbook and the Westminster Water Science Research Group.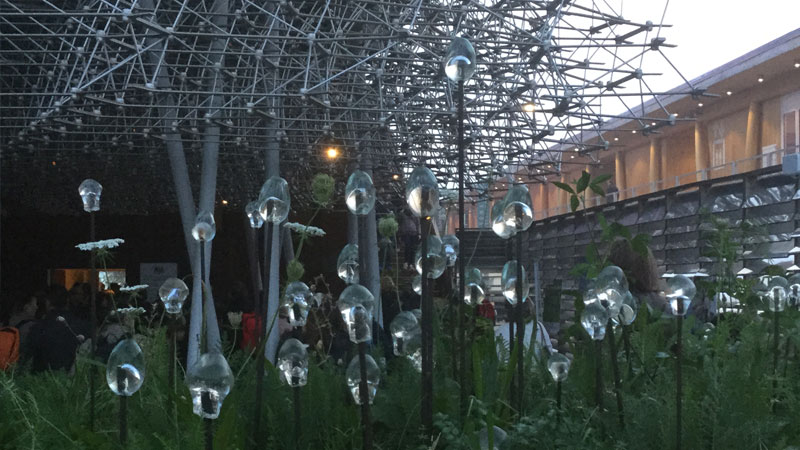 The University of Westminster was invited to place displays in the courtyard beneath the hive of the UK pavilion that attracted around ten thousand visitors a day. The metal framework of the structure was based on a hive with the lights controlled by a model of bee communication inside, as the hive mimicked the contribution of bees to food production. It received the International Jury Prize for design and relevance from the Italian Association of Architects.
Dr Stuart Thompson said: "I have just got back from talking about research at Westminster at the prize winning UK Pavilion at Expo 2015 in Milan. There was lots of interest in the work we have been doing on food quality and food security at Westminster, the Breast Cancer Cookbook that Dr Miriam Dwek and Claire Robertson have contributed to with several requests for an Italian translation, and Dr Ihab Tewfik's programmes to ensure that people with cancer and HIV in the developing world receive the right balance of nutrients to deal with their illness."