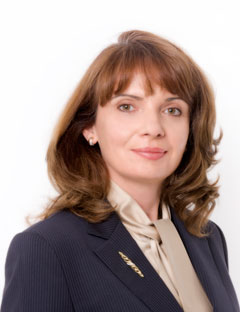 Writing with two others in the December issue of HBR, Professor Hlupic argues that their research has shown that there is an urgent need for businesses, particularly those employing "knowledge workers", to adopt a less hierarchical approach to management.
The conventional leadership model focuses on a culture based on rules, command and control and formal relationships, they write. This can lead to creativity and innovation being inhibited with consequent decreases in motivation and productivity.
"So we ask people to innovate in a system that is designed to produce the reverse, and then complain when they don't deliver," she says.  "Paradoxically, modern business environments, fuelled by interconnectivity and the technological revolution, are predominantly comprised of knowledge workers whose creativity and innovation are the main driving forcer for value creation.
"These workers are being intrinsically motivated, value expertise rather than hierarchy and are highly mobile. Consequently, they are likely to ignore hierarchical instructions and leave if dissatisfied or do not feel sufficiently valued," suggests Professor Hlupic.
The HBR paper suggest that knowledge workers can be led to unleash their creativity and potential for innovation if their leaders "let go" of formal power.
"By eschewing formal power, relaxing control and allowing decisions to be made on the basis of knowledge skills and experience rather than on a formal position in an organisational hierarchy, leaders can enable a dramatic shift in performance," adds Professor Hlupic.
Vlatka Hlupic is professor of business and management at Westminster Business School. Her co-authors are A.D.Amar, professor of management, Stillman School of Business, Sutton Hall University, USA and Carsten Hentrich, of IBM Business Consulting Services, Germany.
View the paper To Be a Better Leader, Give Up Authority at http://hbr.harvardbusiness.org/2009/12/to-be-a-better-leader-give-up-authority/ar/1