On Thursday 9 January, China Media Centre PhD and screen producer Dr Zeng Rong received the National Prize for Science Communication, the highest of such award in China.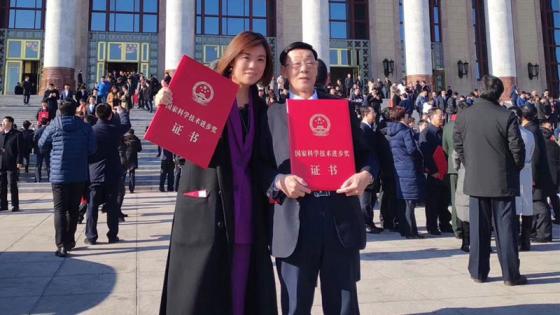 The citation for the prize noted that Dr Zeng was the Originator and Executive Producer of two series of the acclaimed TV documentary series The Emergency Room. 
Key persons of the series include Westminster alumnae, including  Producer Dr Mi Miao, Production Manager Li Megyang and Director Wang Tong. Other Westminster alumnae involved in the series include Li Yingying and He Sijia. 
The Emergency Room is a large-scale medical emergency documentary shot by fixed camera, which was jointly made by Shanghai Media Group and Houghton Street Media. The programme documents the front line of the rescue room, revealing the fragility of life and observes the consultation process of hundreds of patients, with materials shot 24 hours a day and 7 days a week.
Dr Zeng received the prize at the Great Hall of the People in Beijing whilst in the presence of President Xi Jinping. Her father, Dr Zeng Dingyin, also received the National Prize for Scientific Research at the same ceremony.
Talking about her achievement, Dr Zeng Rong said: "I am delighted to receive this great award at the People's Congress Hall with my father. The Emergency Room has been one of the most influential television programmes about health in China and we are very proud of the values and contributions it has made.
"The China Media Centre has given me lots of ideas, skills and special vision of transnational culture and the media industry."