The research asked a panel of four acclaimed experts to provide a long list of architectural and engineering developments they predict we will witness within the next 100 years. The panel included award-winning Westminster architects and lecturers, Arthur Mamou-Mani and Toby Burgess, from the Faculty of Architecture and the Built Environment, as well as Dr Rhys Morgan, Director of Engineering and Education at the Royal Academy of Engineering, and urbanist Linda Aitken. Two thousand British adults were then asked to choose the predictions they thought most likely to happen, and which they would most like to see.
The top ten most likely architectural advancements are:
| | |
| --- | --- |
| Super deep basements | 41% |
| Floating sea cities | 30% |
| High-rise or rooftop farms | 28% |
| 3D printed homes | 22% |
| Buildings with their own micro climates | 21% |
| Huge bridges that span entire cities | 18% |
| Spaceports with easy access to the Moon / Mars | 12% |
| Super high buildings – cities in the sky | 11% |
| Underwater cities | 10% |
| Collapsible / stackable living pods | 9% |
Topping the poll was super deep basements. The idea of multi-layered basement extensions is already beginning to materialise, particularly in high-value, densely-populated areas of London, and future homes look likely to have as many floors below ground as they do above.
Floating sea cities that may harness solar and tidal energy were voted the next most likely development (30%), followed by urban high rise farms where crops and animals are kept in tall, layered structures that combat space shortages (28%). 3D printed homes that can be bought 'off the shelf' (22%) and buildings with their own micro-climates that mean we can live in previously uninhabitable areas (21%) complete the top five.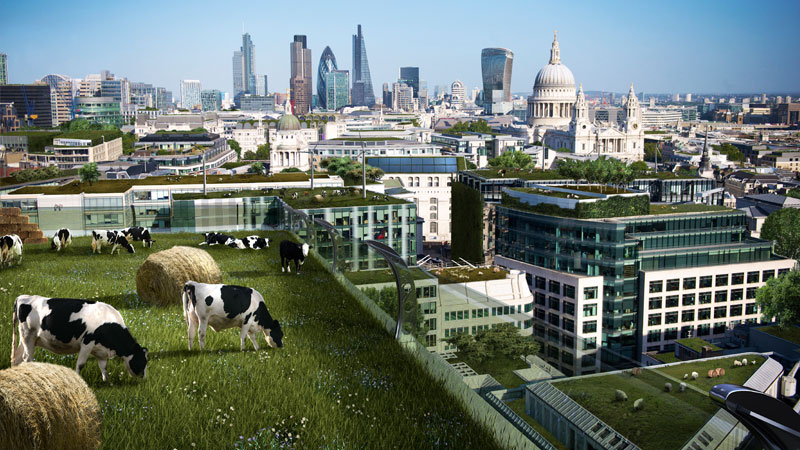 Many of the predictions made by the panel were influenced by environmental conditions including global warming, likely increasing population, and advances in technology and science.
Not only is there huge scope for how we buy and live in our homes, but also for the way that we travel, with 12% of Brits believing that spaceports will offer easy access to the Moon and Mars.