Barrister Rockson Igelige, an alumnus of the Entertainment Law LLM course, has been awarded the Entertainment IP Lawyer of the Year award by the non-profit organisation Prestige Anchor International for his work as an intellectual property lawyer in Nigeria.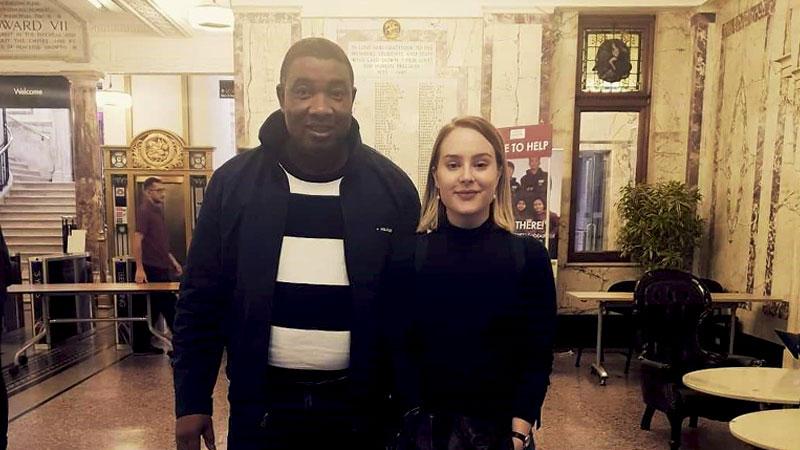 The award will be given at the Intellectual Property Law Symposium and IPL Awards on 18 September, where Rockson will be the special guest of honour. The Symposium aims to promote innovation and creativity, while bringing awareness to intellectual property law in Nigeria.
CEO and Chief of Prestige Anchor International, Adebayo Nathanial said of the award: "Barrister Rockson Igelige has made an exceptional feat in Intellectual Property Law as it relates to Entertainment. His giant victories at IP Entertainment cases is something we can't overlook, as well as his great advocacy and promotional effort. He is a champion of IP in Nigeria." 
Since his graduation from the University in 2012, Rockson has gone on to have great success as a lawyer. He has filed several lawsuits against organisations caught violating intellectual property rights. Prominent winning cases include an artist whose songs were being sold by a large record label without the artists' consent, and another of a woman whose photos were taken from social media and used in a newspaper without her knowledge.  
Along with his success as a lawyer, Rockson has launched the Friends of the Creators Foundation, a non-governmental organisation (NGO) with the aim to protect and promote the works of creators in the entertainment industry in Nigeria. The Foundation has organised World Intellectual Property Day (WIPD) in Nigeria for three consecutive years, promoting intellectual property law and giving awards in recognition of those who have contributed to the development of entertainment and intellectual property law. 
He has also written many pieces in national media as a guide to professionals and creators on the legal and entertainment industries. 
Speaking about this prestigious award, Rockson said: "I am delighted and grateful to the University of Westminster's support at the formative stage of my career. No doubt, this tiny seed that has grown into a big tree with branches and fruits was watered and nurtured by the University of Westminster in this field."
Learn about Law courses offered by the University of Westminster.