Kenny Ajayi, who studied on the Integrated Governance in Healthcare Communities MSc course, and his team have won the Best Emerging Solution for Patient Safety Award for their work on their Sepsis Insights Dashboard.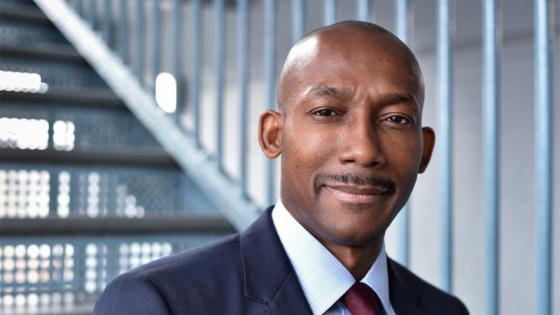 Created in partnership with the Imperial College Health Partners, Oxford AHSN, and the Patient Safety Measurement Unit, the dashboard is used to provide information on sepsis and the 'suspicion of sepsis' (SOS). It means that for the first time healthcare professionals can start to measure sepsis and bacteria infection outcomes accurately, consistently and reliably at hospital, regional and national levels. 
This includes the number of emergency admissions, rates of survival, and lengths of stay linked with a range of different factors. It is intended to provide information to clinicians and managers that will help them decide whether interventions and innovations in sepsis/infection care are improving the outcomes for patients. 
The HSJ Patient Safety Award for Best Emerging Solution for Patient Safety is awarded to those who develop products and services that will have demonstrable and positive consequences for patient safety. This includes the potential for reductions in harm and changes in process or treatment resulting in better, safer care.
On winning the award, Kenny expressed a mixture of emotions. He said: "A complex mix of joy, a sense of responsibility, achievement and hope surged through me as the announcement was made. In the end, three words stuck in my mind: patients - the people who will be most positively affected by this award; partnership - the people who worked with me to make this achievement happen; and patience - the quality of the people I was honoured to lead to make this achievement."
Having completed a master's degree in 2015 on the Integrated Governance in Healthcare Communities MSc course, Kenny believes his time at the University has been integral to his success. He said: "My study at the University of Westminster has been an important part of my career development in the last several years. Without the degree, I would not be in my current role and would certainly not have the system leadership and partnership skill set to attempt the piece of work for which we are being honoured. 
"As I reflected, on the award, the excellent work done by my lecturers at the Uuniversity came to mind. Such a career milestone makes me reflect on the teachers who selflessly invested in my learning journey."
Find out about courses offered by the University of Westminster.