Katie Nelson, a graduate of the Real Estate BSc Honours course, has been shortlisted in the WeAreTheCity Rising Star Awards.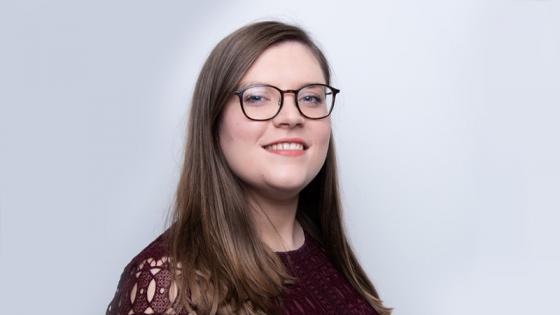 Nelson was Co-President of Property Society and was one of the University's FANS (Friends of Arriving New Students) during her time at the University. She now works as a Chartered Surveyor at Cushman & Wakefield, where she had previously trained and completed the graduate programme after leaving the University in 2017. 
The Rising Star Awards highlight and promote the female talent that exists across the UK and India and actively encourage organisations and business leaders to invest in and recognise these women as leaders of tomorrow and individual contributors to their respective industries. 
WeAreTheCity is a free, centralised hub encapsulating gender-related news, a networks directory, calendar of events and conferences, returnships, business schools, inspiration women profiles, HeForShe interviews, giving back and jobs.
Nelson said about the award: "Being shortlisted as a WeAreTheCity Rising Star 2020 is an absolute honour and a fantastic feeling! I always ask what more can I do? It's so lovely to feel like what you put your life and soul into whether that be work or extra initiative's are noticed and benefitting others! I am proud to be shortlisted alongside many other fantastic incredible people."
Learn more about Alumni Services at the University of Westminster.