Interior Design alumna Emily Eby has launched a pop-up shop through her brand NUA x DESIGN which is supporting local artists who have lost paid work due to the coronavirus pandemic.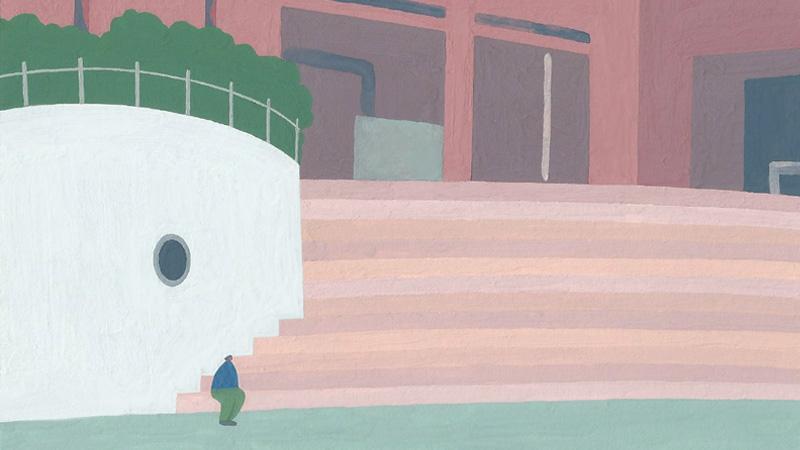 Westminster graduate Emily Eby's online interior design start-up NUA x DESIGN has launched an online pop-up store selling art, prints and home décor in line with the #artistsupportpledge movement. This initiative was created to support artists who have lost work due to the coronavirus pandemic.
Launching with nine artists, NUA x DESIGN's 'COLLECTIVE POP-UP' aims to support UK-based artists and pledges that when £1,000 of revenue is generated from the pop-up store, 20 per cent of all revenue will be contributed towards purchasing artworks from outside of the pop-up. This non-profit event supports the livelihoods of talented creatives to ensure they are not out of work during unprecedented circumstances.
Art pieces that are purchased as part of NUA x DESIGN's pledge of generosity will be distributed in a raffle for healthcare and key workers. 
Emily is the Founder of NUA x DESIGN and was part of the Creative Enterprise Centre (CEC)'s Venture Accelerator Programme. She launched her start-up in January 2019, bringing a fresh and creative approach to décor by collaborating with the UK's next wave of design talent.
NUA x Design is a start-up online interiors and home furnishings studio based in London which hopes to improve wellbeing through personalising homes. Their bespoke services are customisable, customer-focused and convenient.
Emily recognised an opportunity to help homeowners and renters improve their daily lives by evaluating the functionality and design of their homes. NUA x Design's interior design schemes allow clients to create new beginnings through design. 
Talking about the pop-up store, Emily said: "As the world at large began closing up shop and packing bags for an unprecedented staycation, NUA x DESIGN began wondering how we would work through this difficult time as a small start-up. More importantly, we started pondering what we might do to support the creative communities we are a part of. We then came across the brilliant Artist Support Pledge movement and the idea for an online pop-up shop quickly evolved from concept to reality.
"Many self-employed creatives have lost paid work opportunities due to the pandemic and now face financial difficulties. Through our pop-up, we encourage those fortunate enough to maintain an expendable income to invest in their personal wellbeing at home, by purchasing an affordable piece of art. In doing so, they help support an artist's livelihood and NUA x DESIGN can pay it forward by donating art to essential workers."
Learn more about the Interior Architecture MA course at the University of Westminster.