Now in its 28th year, The Sunday Times Watercolour Competition is the largest and most prestigious prize for contemporary watercolour painting in the UK. Bhatt's tender portrait of his mother, forming one of a series of drawings and paintings entitled 'Blue Room', won over the judges of this year's competition.
Josh Spero, art critic for Tatler Magazine and judge on the competition panel, praised Bhatt, saying: "I thought tremendous technical skill combined perfectly here with artistic inspiration to render a physically and psychologically convincing portrait. Add to this the vivid finery of the fabric which suggests a heightened reality, and I couldn't stop looking at it."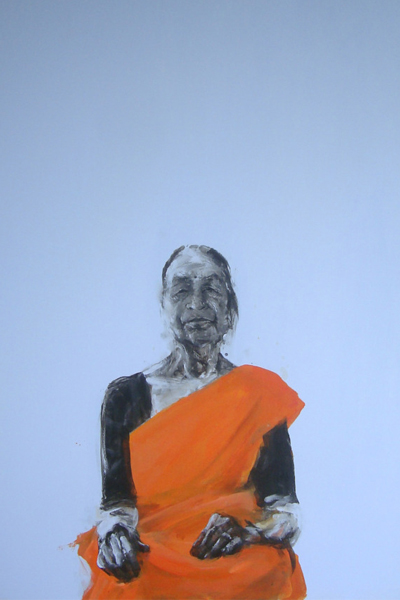 ©Akash Bhatt
Bhatt has previously been a finalist in the BP Portrait Award, and has won several prizes in the Discerning Eye Exhibition. In 2008, he was elected as Member of the Royal Society of British Artists.
Speaking about his winning piece of work, Bhatt commented:
"My mum has always been a willing and patient sitter. Over time the practice has become about documenting her life and in turn has also become important as a record for myself. The nature of painting is fraught with uncertainties so in this aspect of my work I am very fortunate to have a model that I am familiar with. It allows me to focus on the possibilities of the painting with a sense of calm."
An exhibition of Akash Bhatt's first prize portrait will be on display from 14-19 September at the Mall Galleries alongside other entries to The Sunday Times Watercolour Competition 2015.