A new report by the Active Travel Academy at the University of Westminster has revealed the risk of an additional one million commuter cars clogging up towns and cities in England and Wales if authorities do not intervene now to support a switch to walking and cycling instead.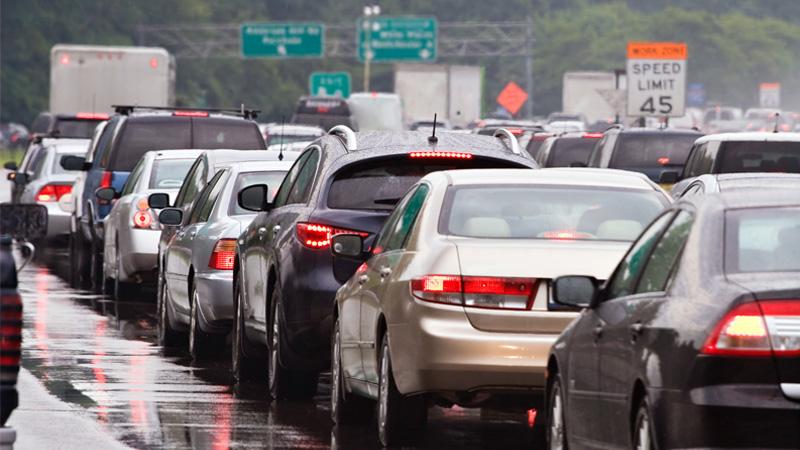 The authors warn that as lockdown is lifted but social distancing rules remain in place, public transport capacity and demand will be severely limited for the foreseeable future, leaving millions to find new ways of getting to work - potentially resulting in a massive surge in traffic. 
Commissioned by climate charity Possible, the research found that areas which are heavily reliant on public transport could face daily gridlock if those who own cars but previously commuted by public transport choose to drive when they return to work - with Brighton and Hove facing a potential 12 per cent increase in commuter cars on the road, making it one of the cities with the highest relative increase in rush hour traffic.
However, the analysis also found that with rapid changes to road layouts and new policies to make walking and cycling safer and more attractive, up to half of all public transport journeys in the UK could be made by bike or foot, resulting in up to 2 million more active journeys than before the pandemic. Such a big switch would aid social distancing and avoid at least 500 premature deaths annually from the increase in physical exercise alone - as well as prevent a post-lockdown spike in carbon emissions that could jeopardise vital climate change goals. 
In order to avoid gridlocked cities and reap considerable environmental and health benefits, the report sets out immediate actions that authorities should take. These include rolling out pop up cycle lanes on busy routes, such as Leicester's 'key worker corridor' or the new segregated bike lane planned for London's Euston Road, and creating safe low-traffic neighbourhoods by blocking 'rat run' traffic on residential streets while maintaining access for local people.
Professor Rachel Aldred of the Active Travel Academy said: "The report shows we are at a crossroads not just for transport but for how liveable our towns and cities are, especially for the most vulnerable. The worst case is a jump in car dependency, with people understandably desperate to avoid public transport choosing to drive wherever they can. And we have a chance to do things differently. The past months have been very difficult for many of us, but we've also seen roads so quiet that children can learn to ride on once clogged streets. If we create safe space for walking, cycling, play and exercise, we can have towns and cities that put people first, where active travel is a real choice for all ages. Or we could have a million more cars on the road, with all the stress, pollution, and injury that will bring."
Max Wakefield, Director of Campaigns at Possible, said: "Everyone wants those who must travel for work - especially key workers - to be able to do so safely. But a million more cars on the road would achieve just the opposite, by poisoning our streets and speeding up climate change. This new research sends a clear message. If you need to travel then please stride or ride your journey to keep public transport safe, our streets healthy, and key workers moving. It's up to councils and the government to make this as easy as possible by making roads safe. If we get this wrong, we face a traffic tsunami with deadly effects. Get this right and we'll unlock safer journeys, cleaner streets and real action on the climate crisis."
The full research report, 'Congestion ahead: a faster route is now available' can be found here.