The programme aimed to give students the experience of studying architecture at university, while helping them with their portfolio and personal statement. Throughout the three days of the summer school, the group was involved in a range of activities that would help inspire and prepare them for their journey into the world of architecture.
"Summer school gives an inside view of what it's like to study architecture – it' s intense, it's experimental and all about the process, while having fun with 1:1 scale and group work."
Maria Kramer (main tutor)
Summer school at the University of Westminster mainly focuses on drawing, model making, attending exhibitions, lectures and getting the experience of working in a design studio.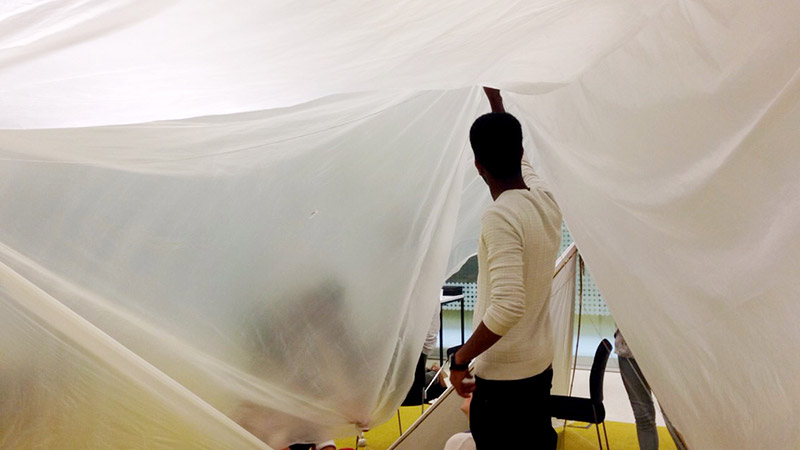 Building the 1:1 scale structures
"It was great to see how the students broke out of their shell and began to be more daring and experimental with their drawings. You could really see them gaining confidence."
Ilar Farrokhzad (guest tutor)
The course makes great use of its central location, which allows group visits to relevant exhibitions, galleries and important architectural sites. Pupils on the summer school programme get the opportunity to see the facilities at the University of Westminster, including the workshops and Fabrication Laboratory.
By the last day of the summer school, everyone had bonded with their group mates and has potentially made connections to last a lifetime.
Tutors: Maria Kramer, Ilar Farrokhzad (guest tutor), Charlotte Brookehouse (guest tutor)
Lecturers: Steve Bowkett (author of best selling book Archi-Doodle, Julian Williams (BA Architecture Course Leader)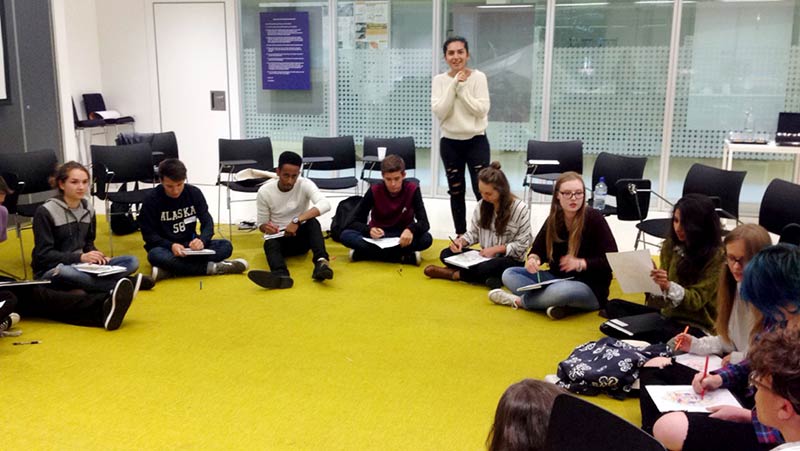 Students participate in a short drawing exercise to end the day