The University has ranked in the top 25 per cent of the Times Higher Education (THE) Impact Rankings for responsible consumption and production in its first submission.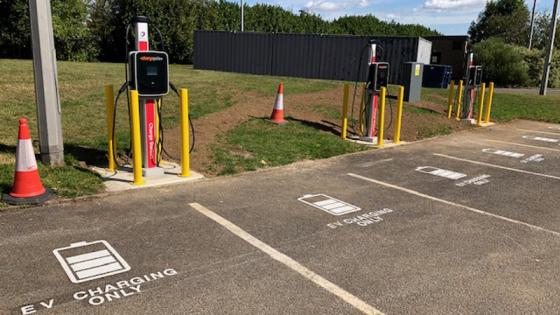 This is the first year of the University's submission to the THE Impact Rankings, a global performance table which assesses universities against the United Nations' Sustainable Development Goals (SDG). They use carefully calibrated indicators to provide balanced comparisons between universities across the world in research, outreach, and stewardship. This year's edition includes 766 universities from 85 countries.
The University is committed to corporate social responsibility, with a vision to be a sustainable, building resilient infrastructure that minimises environmental impact. The focus in 2019 was ensuring that retrofits of existing buildings increase resource efficiency and consider environmentally sound technologies. Refurbished areas of the campus included LED lighting, more efficient heating and incorporated environmentally friendly materials as part of their design.
In 2019, the University installed six new electric vehicle (EV) charging points on our Harrow Campus. These are available for colleagues, students, and visitors to use. These were installed as part of the University's commitment to encouraging more sustainable methods of transportation for those travelling to the University's sites.
In March, the University of Westminster held the annual Sustainability Week, a week full of activities to raise awareness of issues facing colleagues and students and encourage everyone to get involved with improving sustainability across the University. Over 100 colleagues got involved in the activities, workshops and pop-ups that took place during the week. 
The University also trialed the 'Reyooz' platform, which allows furniture that is no longer needed to be listed on an online platform, giving charities the chance to claim these items rather than them being thrown away. This platform has enabled Westminster to reduce project waste by 35 tonnes, save 203 tonnes of carbon emissions and give over £230,000 worth of furniture to charities, local businesses and other good causes.
The University also won the bronze award for Environmental Best Practice at the Green Apple Environment Awards. The award is given to companies, organisations, communities or individuals that are helping the environment. 
Katherine Bojczuk, Environmental and Sustainability Manager, said: "The submission was challenging, but we wanted to use this process to structure our SDG work, connect with colleagues to better understand what we are doing across the university, and to provide a starting point for this work going forward.
"We were very pleased and surprised to be ranked in the top 25 per cent of those universities that participated. This is a great foundation for us to build on and highlights our strengths in areas such as reducing inequality, and sustainable operations. Importantly, these results show that Westminster is making significant contributions to global sustainability goals and is actively having a positive impact on our local and international community."
Learn more about Corporate Social Responsibility at the University of Westminster.