The University of Westminster partnered with the NHS South West London Health & Care Partnership and technology-enabled dietetic services provider Oviva to undertake the UK's first real-world trial of a digital Type 2 Diabetes remission programme.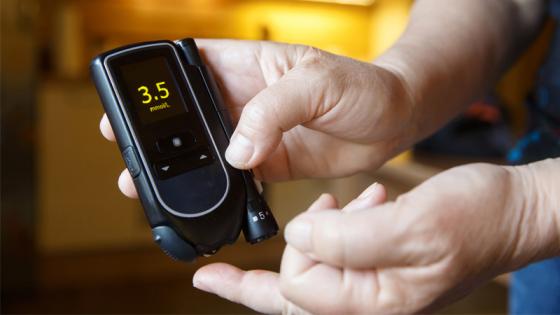 The project was granted £387,000 of government funding towards Healthtech innovations and will support 300 people with Type 2 Diabetes across NHS GP practices in South West London and Buckinghamshire.
The programme being trialled, called Oviva Diabetes 800, helps people with Type 2 Diabetes to achieve rapid weight loss through using the NHS approved 800kcal diet for a 12-week period and Type 2 Diabetes remission without attending face-to-face appointments. 
The remote service provides regular one-to-one support from a diabetes specialist dietitian and nurse via telephone and through the NHS Digital-approved Oviva app, which provides instant support and allows users to monitor their diet and goals to achieve personalised feedback. 
To develop the technological strategy in aid of Type 2 Diabetes remission, Professor Jimmy Bell and the wider University of Westminster Health and Wellbeing team will work with the NHS and Oviva to gain an informed understanding of the environmental and genetic factors associated with the development and progression of Type 2 Diabetes.
Speaking about the trial, Professor Jimmy Bell, from the Research Centre for Optimal Health said: "With this programme, industry and academia are aiming to tackle the problem of Type 2 Diabetes through the implementation of a digital behaviour change programme in a real-world situation.
"This is a unique opportunity which will lead not only to significant positive health impacts on the participants, but eventually the UK community as a whole."
Learn more about the Research Centre for Optimal Health.