The University of Westminster, which was officially recognised as a social enterprise following an external assessment by Social Enterprise Mark CIC in March, is launching its new Social Enterprise MSc course today to mark Social Enterprise Day. It is also the first UK course to achieve endorsement from the Social Enterprise Mark CIC, an international social enterprise accreditation authority.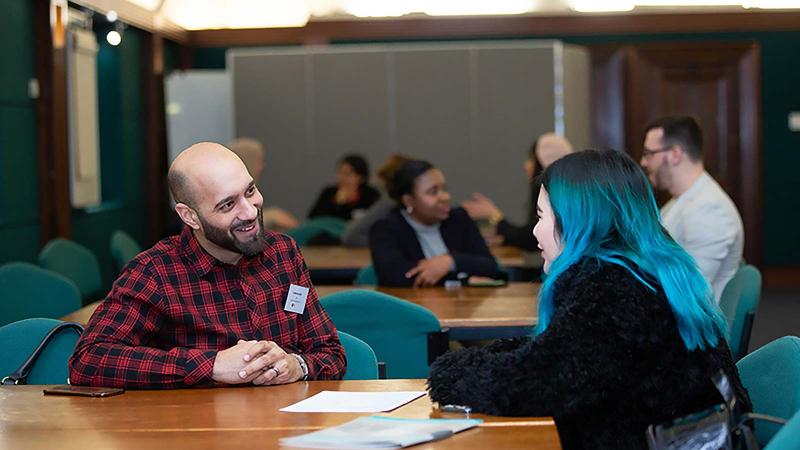 The University of Westminster is the first London university to receive the Social Enterprise's Gold Mark accreditation and is taking its commitment to helping businesses change for the better one step further with the launch of the new Social Enterprise MSc on Social Enterprise Day.
Held as part of Global Entrepreneurship Week, Social Enterprise Day is a day to raise awareness of social enterprises, which are businesses trading with responsibility for a social or environmental mission. The new course expects to enrol its first students from September 2021.
The course can be studied full-time over one year or part-time over two, and is designed for people with an interest in or already working within existing social enterprises, as well as social entrepreneurs, advisors, officials, and sector representatives. It offers an opportunity to gain a formal qualification, learning from other participants working in the sector and interacting with established social enterprises and their advocates.
Talking about the course, Course Director Dr Joy Tweed said: "If the pandemic has taught us anything it is that businesses need to adapt to the new normal. Consumers are looking for brands and organisations which are acting ethically, sustainably and empathetically in today's unsettling world. And, whilst social enterprise isn't a new concept, it's certainly gathered momentum in recent years. Given its disruptive nature, it is an approach to business that is well-equipped to support the enormous challenges now facing our society. 
"Social enterprises have the power to deliver the changes now being demanded by society. Here at the University, we're committed to supporting a wide range of Sustainable Development Goals, including no poverty, zero hunger, good health and wellbeing, quality education and gender equality to name just a few. We are also committed to empowering people from disadvantaged backgrounds or minorities. 
"Our Masters course is purposefully practical and 'of the moment'. We don't just teach you the theory and concepts surrounding social enterprise, but you'll also develop the essential skills and abilities needed to lead, support or create sustainable social enterprises that not only deliver value to their customers and stakeholders, but also create a positive impact in the communities they seek to serve."
Lucy Findlay MBE, founding Managing Director of Social Enterprise Mark CIC, said: "We are delighted to provide endorsement for Westminster Business School's MSc Social Enterprise. During our 10-year track record in social enterprise accreditation, we have often been frustrated at the lack of clearly- focused social enterprise education. It's great to see a Master's course that combines academic rigour and practicality within a very engaging format. I hope that it will encourage a diversity of applications from people in all walks of life to develop the breadth of their knowledge in both setting up and working in an existing social enterprise."
Learn more about social enterprise at the University of Westminster.