The lecture was delivered online by Eyal Weizman, Architecture Professor and Director of the research agency Forensic Architecture at Goldsmiths, University of London.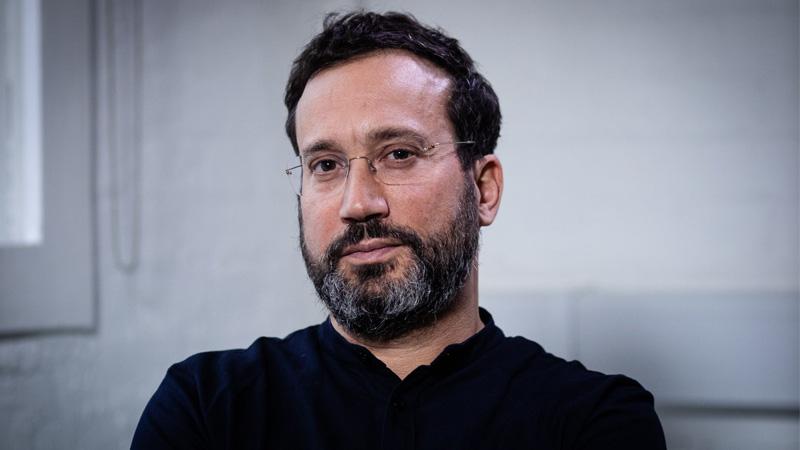 Professor Weizman was introduced to Robin Evans' work when he was a student, and found it a formative influence in the development of his own unique architectural intelligence. 
During the lecture, He discussed his Forensic Architecture translations from buildings to evidence, a practice which provides an unrelenting critical scrutiny of contemporary world politics through spatial analysis and operational models. He also illustrated how he uses advanced architecture techniques to provide forensic evidence to social groups, victims and civil society organisations.
His evidence has been presented in truth commissions at national and international courts, the media and cultural forums. Robin Evans' observations in his essay 'Figures, Doors and Passages' became entry points for detective work of a world that is full of turmoil, something which has influenced Weizman's work.
The event was part of the annual Robin Evans Lecture Series, which supports outstanding scholarship in the history of architecture and allied fields, building on the work of the late Robin Evans. 
The annual series provides opportunities for creation and dissemination of work by scholars working on similar questions of space, temporality and architecture. In particular, it supports work that breaks the boundaries of traditional disciplines to think through the complex networks involved in the space between human imagination and architectural production.
Robin Evans' work interrogated the spaces that existed between drawing and building, geometry and architecture, teasing out the points of translation that are often overlooked. From his early work on prison design and domestic spaces, through to his later work on architectural geometry, Evans sought to articulate the multiple points at which the human imagination could influence architectural form.
Talking about the lecture, Dr Bonnie Evans, Senior Research Fellow at Queen Mary University of London and daughter of the late Robin Evans, said: "It was wonderful to hear Eyal Weizman discuss his work on forensic architecture and to seamlessly link this to my father's academic work. Professor Weizman's work is really inspiring as not only has he developed academic work in the history and theory of architecture, but he has also put this into practice in highly original ways that are challenging contemporary global politics. Robin Evans' family are very grateful to the University of Westminster and to Professor Weizman for this excellent event."
Professor Katharine Heron, Professor of Architecture and organiser of the event, added: "Professor Eyal Weizman gave a fascinating and brilliant lecture to a large audience online and generously responded to a wide range of acute questions. He described his architectural thoughts as being 'entangled' with Robin Evans ever since he was a student – and they still are!"
Learn more about Architecture and Interiors courses at the University of Westminster.