Yesterday, Westminster's Alumni Relations team hosted a special screening of Some Like It Hot at Regent Street Cinema for alumni aged over 65 as part of nationwide Silver Sunday events.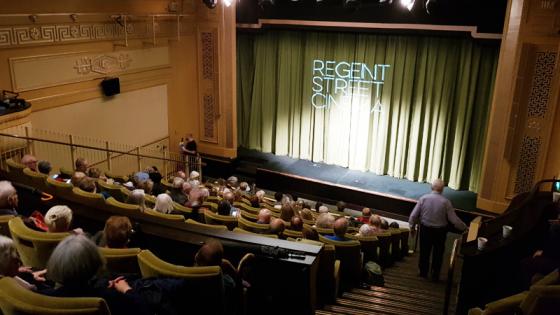 The screening marks the third year of Westminster running a matinee screening for alumni as part of the initiative for older people run by the Sir Simon Milton Foundation.
The screening invited alumni, along with their friends and loved ones, to the Regent Street Cinema to enjoy a special screening of Some Like It Hot, which was first released 60 years ago. Many alumni attended the event, including an alumnus from the USA who was visiting London and someone who had previously worked in the film industry.
Attendees thoroughly enjoyed and engaged with the event, sharing their thoughts and discussion on the movie following the screening.
Talking about the event, Alumni Relations Officer David Brooks said: "It was such a pleasure to host this special screening of Some Like It Hot for our alumni and the wider community. 
"Silver Sunday is a fantastic initiative from the Sir Simon Milton Foundation and absolutely in line with Westminster's values as a compassionate and inclusive institution." 
Find out more about our Alumni community at the University of Westminster.