Featured recently in The Guardian, Grymsdyke Farm is a unique architectural research centre in Lacey Green, Buckinghamshire – a live lab for experimental making. Grymsdyke Farm promotes
the exchange of ideas, working methods, interests and expertise. Architects, artists and students can engage in a wide range of design fabrication and site-specific installations, within the surrounds of an idyllic country farm.
Grymsdyke Farm offers workshop spaces which include a casting studio, a ceramic studio and a metal working area. Director Guan Lee is responsible for running workshops for his students at the University of Westminster, RCA, and the Bartlett. Lee also works in collaboration with other architecture schools
such as Central Saint Martins in Canada.
Guan Lee explains: "Visiting students are given the time, space and tools necessary to explore architectural processes in an informal setting, with a particular focus on the relationship between site, materials and practice.
In addition to short intensive courses for students, the Farm offers residencies for practising architects and designers, which exposes students to professionals working in their field, and we also organise seminars on architectural theory and practice."
Workshops on the farm include CNC milling machine, 3D-printers, ceramic studios, laser-cutters, casting studios and an industrial 6 axis robotic arm.
Lee and Morgan's research award will support their practice-led work on the farm, which focuses a great deal on the use and extraction of local clay deposits by combining their robotic dispensers with traditional expertise.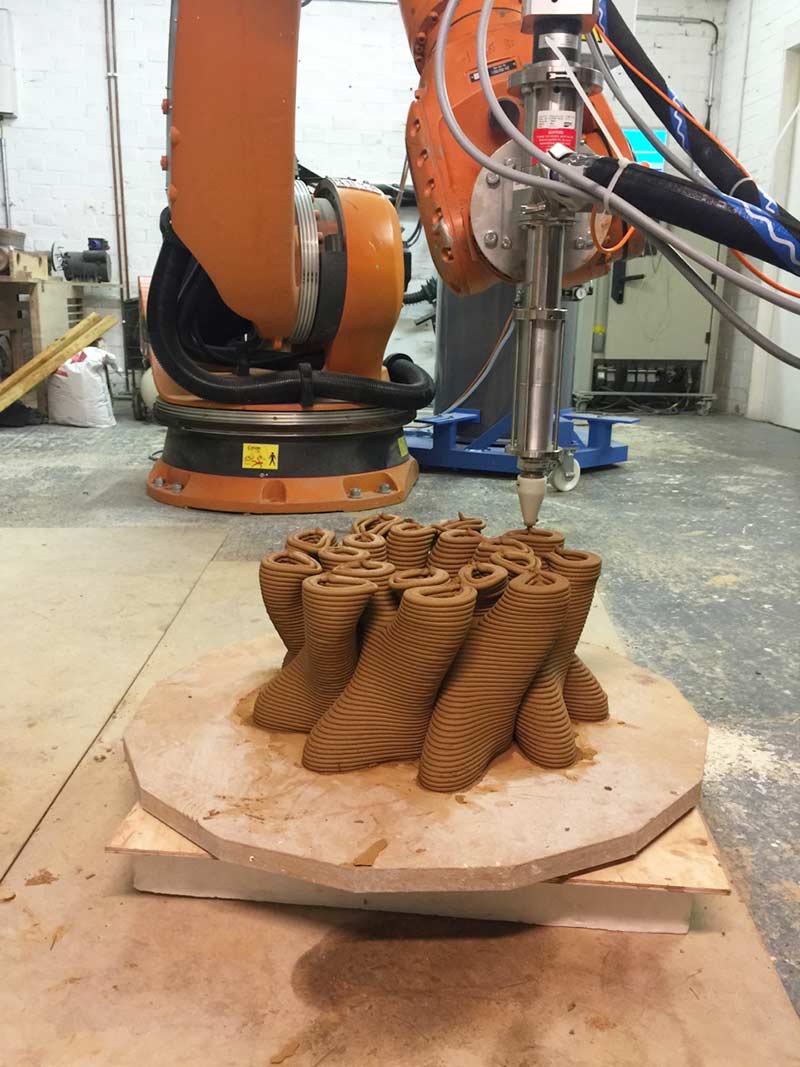 Image credit: Grymsdyke Farm 2014