The University of Westminster Alumni Team hosted their final virtual What it Takes event of the year on 26 November about creating confidence and self-esteem to achieve your career goals.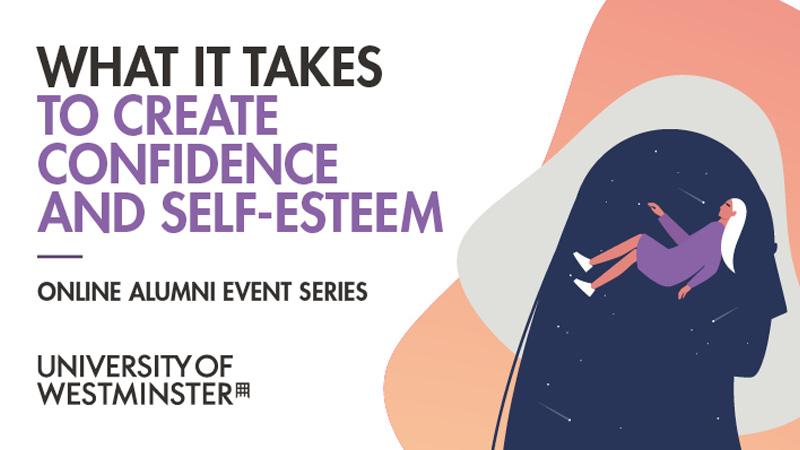 The What it Takes event series features an array of exciting and innovative alumni speakers, who share their experiences and advice on a diverse range of topics, focusing on employability, personal and professional development. The 2020 series has been delivered virtually, with all talks and presentations targeted at current students and recent graduates.
The event was hosted by Law alumna Sarah Bennett-Nash, who gave practical advice and tips on having the confidence to conquer your career and life goals. Her presentation included a wide range of tactics, strategies and a framework that delivers advice that helped motivate attendees to apply to their ambitions and help them in their future careers.
Sarah began her talk by talking attendees through her journey, where she took a leap of faith from the high-pressure environment of executive banking and finance, to taking a long-desired coaching course and setting up her own business.
She covered a variety of topics including confidence versus self-esteem, creating long-lasting behavioural change, confidence killers and confidence-boosting strategies. Her discussion was followed by a Q&A with over 200 attendees, where she gave helpful tips on boosting confidence.
Talking about the event, one attendee said: "Absolutely fantastic advice from this session. One key takeaway that I've not considered before is to note down at least one opportunity from all my failures or adversities in life, so I will definitely try this. Thank you to Sarah, very much appreciated."
Another attendee added: "It was one of the best sessions I have heard so far on confidence and self-esteem. It was very positive and inspiring. A Good Pep talk."
Find out more about the What it Takes series.