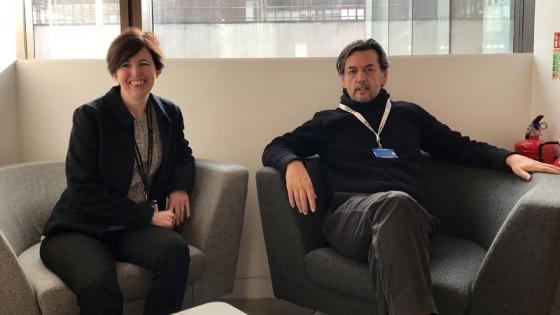 Excess liver iron content is commonly associated with liver diseases and metabolic diseases including diabetes, high blood pressure and heart disease. The study seeks to understand how the basis of increased liver iron may pave way for better treatments of this condition.
The project arising from the Innovate UK KTP grant between the University of Westminster and Perspectum Diagnostics, involving collaborators from the University of Exeter, University College London, University of Oxford and Lund University, showed that genes regulating hepcidin are responsible for excess liver iron. Such genes are the driving cause of high levels of iron in the liver among European populations, especially those of Celtic ancestry, and is most likely a systematic rather than organ-related problem. Dr Hanieh Yaghootkar, Diabetes UK RD Lawrence Fellow at University of Exeter and visiting fellow at University of Westminster, presented the study's findings at the annual conference of the European Society of Human Genetics on 17 June. 
The academics carried out genome-wide association studies on liver iron content, measured using MRI scans from 8,200 volunteers who had provided biological samples to the UK Biobank. These studies work by scanning markers across the complete sets of DNA in large numbers of people in order to find genetic variants associated with a particular condition.
The team found three independent genetic variants associated with higher liver iron and involved in the production of hepcidin, a protein that regulates the entry of iron into the blood. A genetic approach was used to explore the casual link between higher waist-to-hip ratio and elevated liver iron content, providing evidence that higher abdominal obesity is associated with increased liver iron levels.
Dr Louise Thomas from the Research Centre for Optimal Health said: "This new research arising from our partnership with Perspectum Diagnostics and other academic partners is particularly exciting. We have a fantastic opportunity with the UK Biobank, to combine MRI imaging in a large cohort of subjects with detailed genetic and phenotypic measurements, giving us a unique insight into the underlying basis of disease."