Sir John Cass's Foundation has granted the University £10,000 towards Care Leaver Completion Bursaries, after pledging £30,000 in 2017 towards students from care backgrounds.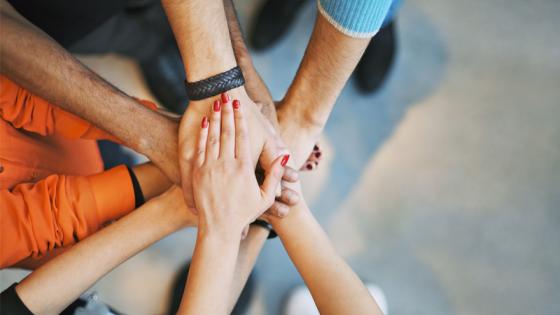 The University has supported seven care leavers to date with this scheme for students in their final year of study. The bursaries are intended to allow a reduction in working hours during the pre-finals revision period, improve wellbeing, contribute towards a deposit for rented accommodation, contribute towards the cost of attending their graduation ceremony, cushion living expenses whilst graduates look for full time work and contribute towards the cost of interview clothes. 
Students from care backgrounds can face even greater financial and emotional pressures than their peers, without the support networks that other students take for granted. They have to work more hours to support their living expenses which is incredibly detrimental to their degrees as they have less time available to study and do well. This can adversely affect their mental wellbeing. 
The Sir John Cass's Foundation supports education for young people in London through its grant programmes for individuals, schools and organisations. 
The University has a long-held commitment to widening access to those from under-represented groups and a strong record of pastoral care for students from care on their journey through higher education. This is one of several scholarship partnership schemes that the Development Team has cultivated with external Trusts and Foundations. 
One student who received the bursary said: "The bursary allowed me to stop working for the final few months of my finals to focus 100 per cent on my studies which proved invaluable. I got a 2:1 which I am very proud of, considering the circumstances I had to deal with in getting there. Knowing Sir John Cass's Foundation 'had my back' gave me extra motivation to do well and pay it back 'in kind' with good marks."
Another student said: "The bursary 100% helped improve my mental wellbeing; it afforded me my train fares back to Sheffield to see my sister. Being from a care background; I don't really have a relationship with any other family members, so my sister is very important to me, and motivated me all the way to finish my degree."
Speaking about the help around Graduation, one student said: "The bursary funded my gown hire and other expenses related to Graduation Day, affording me my dignity on such an important occasion, to feel on an equal footing with other students."
Another student who received the bursary said: "I used the money for new work clothes and shoes as I had nothing appropriate to wear before. I have just accepted a job as a School Librarian and Resource Manager, working in the same school as my husband who is a teacher, which is the icing on the cake!"
To find out how you can help more students from care backgrounds, please email [email protected]