A University of Westminster alumnus has been named the new Archbishop of York, the Church of England's second most senior clergyman.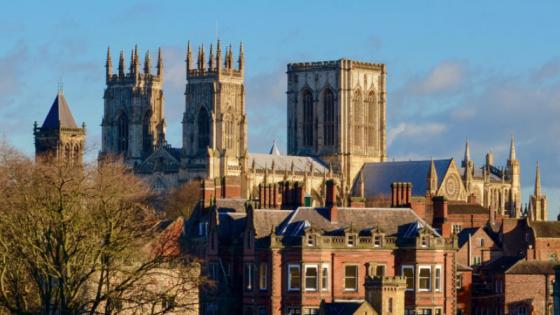 Stephen Cottrell, who is the current Bishop of Chelmsford, will take up his new role on 7 June, when the current Archbishop of York, Dr Sentamu, retires. 
Bishop Cottrell was ordained priest in 1985 before starting his ministry at Christchurch in Forest Hill, London. He graduated from the Art course at the Polytechnic of Central London, the University's predecessor, after which he began his working life in the film industry. 
In 1981, at the age of 23, he opted to train in the ministry at St Stephen's House in Oxford. He was ordained as a deacon at 26, before becoming priest-in-charge of a council estate parish in Chichester, West Sussex between 1988 and 1993. 
In 2004 he was consecrated as Bishop of Reading, where he served for six years before taking up his current role as Bishop of Chelmsford. 
Cottrell has written many books on evangelism, spirituality and discipleship, including a series of Lent and Holy Week meditations, The Things He Carried (2008), a follow up of reflections for Easter Day, The Things He Said (2009), The Nail: Being part of the Passion (2011) and Christ in the Wilderness: Reflecting on the paintings of Stanley Spencer (2012). 
The Archbishop of York is the second most senior clerical position in the Church of England after the Archbishop of Canterbury. 
About his new role, Cottrell told the BBC: "Archbishop Sentamu and I have worked together in mission on many occasions and I hope to build on the work he has pioneered. Working alongside the Archbishop of Canterbury, I hope to help the church be more joyful and more effective in sharing the Gospel and bringing hope and unity to our nation."