Professor Leigh Wilson, Graduate School Director at the University, took part in a Deep Dive Q&A with the UK Council for Graduate Education (UKCGE).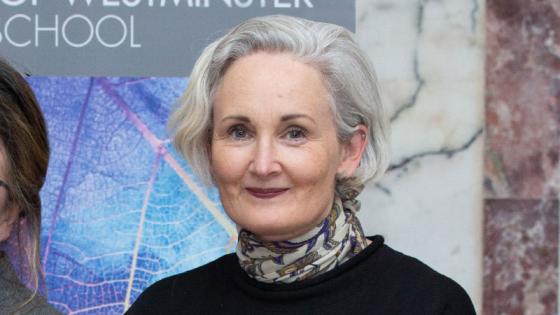 Professor Wilson led one of the recent 17 Research England/Office for Students (OFS) Catalyst Fund projects to support the mental health and wellbeing of postgraduate researchers titled 'Wellbeing When Writing: Supporting Mental Health & Wellbeing During the Doctoral Writing Process'. 
Professor Wilson led a UKCGE workshop in February to share best practice in supporting students in proactively tackling writing-related anxiety and stress and thus to improve confidence, resilience and a sense of wellbeing. 
The project entailed 20 workshops with students, three masterclasses delivered by academics who successfully use the practices of creative writing in their research, two supervisor forums and one supervisor symposium to consider how supervision can best support students' wellbeing through better identification and handling of writing-related anxiety and stress. Afterwards they conducted an evaluation of the intervention/project with student experience measured against a baseline survey. The organisational evaluation focused on how best to implement the findings beyond the project. 
The baseline survey was conducted in October 2018 and the final survey of the project was completed in January 2020. Both included questions about students' PhDs, their doctoral writing, the Wellbeing when Writing question set, a personal wellbeing survey based on NHS wellbeing self-assessment and demographic questions such as gender, age and nationality. The project received positive feedback from those who attended with 56 per cent saying they felt more confident about doctoral writing, 68 per cent saying they had learnt new techniques to make writing easier and 58 per cent saying they felt more confident asking for help when writing. 
When asked what was different about the project, Professor Wilson said: "The support offered through the project was not about writing skills or learning the conventions of academic writing (our students are already offered this in various ways). We wanted to focus on this idea of writing as a 'process', to make that visible and to validate students' experience of writing as a process to counteract any sense that this experience is a marker of failure." 
The UK Council for Graduate Education is a not-for-profit organisation that champions postgraduate education by providing world-class learning and professional development events, commissioning cutting-edge research, sharing best-practice developments and peer-to-peer learning opportunities and making policy recommendations to promote a strong and sustainable postgraduate sector. 
Professor Wilson concluded: "We wanted our project to focus on something very practical, but which can cause stress for a large number of students. While as I've suggested, our focus on something not directly associated with wellbeing may have caused some uncertainty among students about whether the workshops were for them, but I do think that for the vast majority of students, practical support in areas of their research that they encounter every day is key."