The Guardian has recognised Fashion alumni Amelie Gaydoul and Priya Ahluwalia for reinventing fashion and using recycled materials in their collections.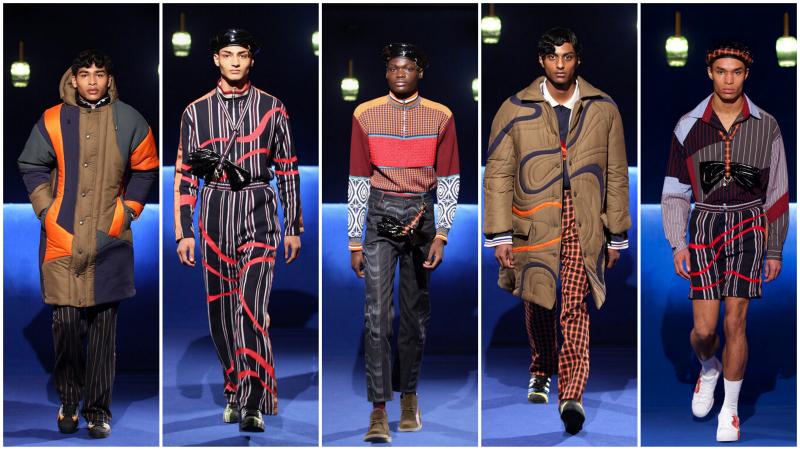 In February, The Guardian published an article recognising designers and artists who are producing ethical collections through the use of sustainable, old and recyclable materials. Two of the young people highlighted include Westminster alumni Amelie Gaydoul and Priya Ahluwalia. 
For her final collection and show at Westminster, Amelie produced a visual historical memoir based on her grandmother's restaurant in southern Germany. In her collection. Amelie used the restaurant's tablecloths and napkins, some of which are 100 years old.
A number of looks in her collections were accessorised with silver spoons which were sourced from London's antique markets. Talking about the meaning behind her collection with The Guardian, she said: "We do not appreciate what we are surrounded by because we are living in such a fast-paced world."
Menswear MA alumna Priya Ahluwalia's designs focused on the year 1965 and were inspired by her Indian-Nigerian heritage. She told The Guardian about her visit to Panipat in India and witnessing "the sheer amount of fabric we get rid of" and noted how working in high street fashion made her want to utilise deadstock in her collections. 
She believes that: "Every industry needs to have a hard look at itself – I'm going to be a designer, but I'm going to do it in the best way possible."
Talking about their achievements, Senior Lecturer Liliana Sanguino Ramirez said: "I am extremely proud of Amelia and Priya who are receiving media recognition, especially surrounding current issues such as sustainability. Additional congratulations are due to Priya who has been selected as a finalist for the LVMH prize. Her work is consistently gaining in strength as her brand continues to emerge and prove its importance in the fashion industry."
Find out more about Fashion courses offered at the University of Westminster.