The Difference Festival, running from 25 February to 1 March, is a week-long series of events highlighting the diverse and innovative learning, teaching and research that takes place in the College of Liberal Arts and Sciences at the University of Westminster.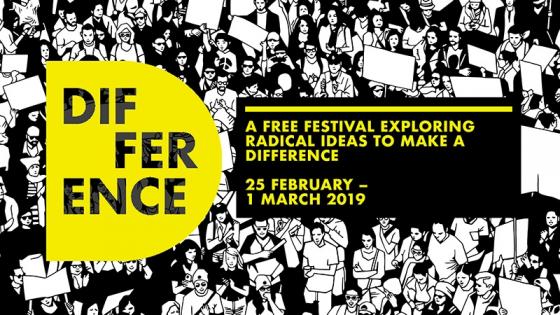 The events all take on the theme 'radical' and each one explores the word, the meaning and how radical ideas have shaped history while showcasing the work of staff, students, alumni and friends of the University.
Being radical has always meant being different. Over the course of the week a series of free events will enable guests to explore what 'radical' means, through student led exhibitions like; 'when embracing diversity itself is radical', and other events including, banner making workshops, poetry jams, and other activities exploring trans representation on film, acupuncture and plant-based health, identities, race and memory through the screening of 'BlacKkKlansman', and much more.
Being different is a part of the University of Westminster's history. The Difference Festival was established to celebrate the characteristics that have defined the institution since 1838. The Regent Street Polytechnic Institution was established 'to delight as well as to instruct' and was described as 'an intellectual treat'. The University of Westminster's predecessors created a place where the public could explore new ideas, discover new inventions and learn new skills. We have always inspired and encouraged others to share our love of knowledge and discovery and we strive to continue those ambitions to make a difference, embodying the link between theory and practice and changing the world for good.
Chair of the Liberal Arts and Sciences Public Engagement Group, Professor Debra Kelly said: "For us, public engagement means all the ways we connect and share with others what we do. The Difference Festival is our major event to come together and to talk about how our work can improve everyday life or help solve the many challenges we face as individuals, communities and as a society.
"We're not just saying 'we're doing this, we think it's interesting and you're very welcome to come along and join us if you'd like to'. That's not real public engagement. It should mean shared curiosity, creativity, new energy, playfulness.  We want unforeseen outcomes, unpredictability, fresh perspectives, challenging questions, lateral insights. That's another reason we've chosen 'radical' as our Difference Festival theme this year."

Book your tickets and find out more about the Difference Festival's events.