A study carried out by Keith Redway and Dr Patrick Kimmitt, Microbiologists from the Life Sciences Department, was mentioned in a recent article from The Guardian.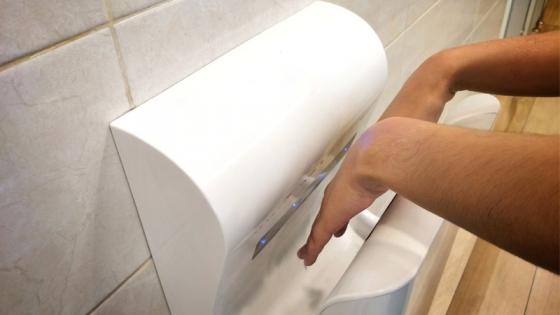 The long-read article highlights the increasing hygiene concerns by the public and medical professionals concerning methods of hand-drying and more specifically whether hands come away more or less contaminated after using an electric hand dryer as opposed to a paper towel.  
Redway and Dr Kimmitt's research aimed at testing how widely paper towels, hot air dryers and jet dryers could disperse viruses.
Speaking to the Guardian about his collaborative study, Redway said that the findings showed that high-speed hand dryers such as the ones created by Dyson were found to be dispersing viruses the furthest of any other hand drying method tested.
A recent survey also found that most visitors to public bathrooms confess that they do not wash their hands thoroughly. Redway commented: "Many people do not use soap, just a bit of water. [Then, when using a hand dryer] Whatever's left on their hands, which could be faecal material if they haven't washed them properly, is blown around the washroom and onto other users".