The research, by a team from the University's EASTmedicine research centre, showed that women in London were more likely to experience a range of symptoms than those in cities in the USA, Canada, Japan and China.
The results, which are reported in the peer-reviewed journal Climacteric, suggest that women in the UK are affected more by the effects of the menopause that those in other countries due to stress or other cultural or environmental influences.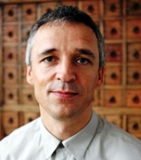 The study of nearly 2,000 women in London aged 45-55, by a team led by Dr Volker Scheid, found that they had a generally higher rate of menopausal symptoms than those from previous studies carried out in Japan, China and the US. Sixty-four per cent of London women reported tiredness, and 54 per cent reported aches in joints.
Dr Scheid said: "This work shows that hot flushes and sweats are the main common component of menopausal symptoms. But it also indicates that there are cultural factors that contribute to each woman's individual experience.
"It may be that symptoms experienced during the menopausal transition arise through a complexity of factors, and not simply declining levels of estrogen; ethnicity, geographic location, stress, local culture and age are factors that also need to be taken into account."
Climacteric is the journal of the International Menopause Society (IMS). More details of Dr Scheid's research can be found at the IMS website.
The University's EASTmedicine (East Asian Science and Traditions in Medicine) research centre is described as "a unique interdisciplinary centre that focuses on facilitating the development of East Asian medicines as living traditions and their integration into contemporary medical practice".