Global organic herbal well-being company, Pukka Herbs, has announced it will sponsor a PhD Studentship at Westminster University worth almost £120,000.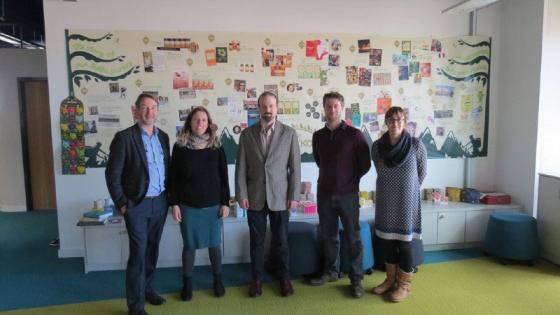 Pukka Herbs, the largest organic tea company in the UK, has sponsored a PhD Studentship for the duration of their studies as part of its Pukka Scholarship Programme.
The sponsorship – which will cover PhD tuition fees, a tax-free student stipend and Bench Fees – builds upon an on-going working relationship with Westminster. 
The studentship will focus on research which measures the potential effect of plant compounds on mitochondrial activity and microvsicle metabolism. Through the evaluation of various herbal compounds, the researchers hope to ascertain the most bioactive compounds. 
The PhD study aims to provide important new learnings about how herbal compounds activate cellular elements leading to increases in mitochondrial health and well-being. 
Steve Woodley, the PhD Scholar, said: "I have wanted to study a PhD for many years, but the prospect of self-funding has held me back. The studentship from Pukka will not only allow me to effectively be employed as a researcher whilst achieving my PhD but their generous bench fees ensure that I can do it to the best of my abilities with the right resources. 
"Meeting the herbal research team at their head office made me realise that Pukka is just as passionate about herbal medicine as I am, and that together with the University we can make a significant contribution to our understanding of the benefits of herbal products for our health."
Dr Vivien Rolfe, Head of Herbal Research, said: "Pukka Herbs is delighted to be funding a PhD studentship with the University of Westminster. One of Pukka's focal points as a company is investment in the next generation of herbal scientists and we're proud to be working with the University of Westminster on such an exciting exploration into organic herbs and energy metabolism."
Dr Anthony Booker, Senior Lecturer in Ethnomedicine, Ethnopharmacy and Medicinal Plant Science, said: "This PhD project, which investigates Pukka's range of organic herbal teas, has been fully funded for three years. We hope that this partnership will lead to further collaborations between both parties."
Jordan Scammell, Head of Development at the University, said: "The majority of PhD researchers are self-funded, and, for many, the costs can prove to be too much of a barrier for them achieving their research ambitions and reaching their true potential. 
"The generous funding received from Pukka Herbs will benefit Steve's career enormously as a future herbal scientist, whilst supporting the delivery of Pukka Herbs' research strategy. We are grateful for Pukka Herbs investing in our researchers in this way and setting a precedent for other organisations to consider supporting our research community in this way."
To find out how you can support the next generation of researchers, please email [email protected]