Professor Shirley Thompson OBE, Composer and Professor of Music at the University of Westminster, has been nominated for two awards in the Black British Theatre Awards.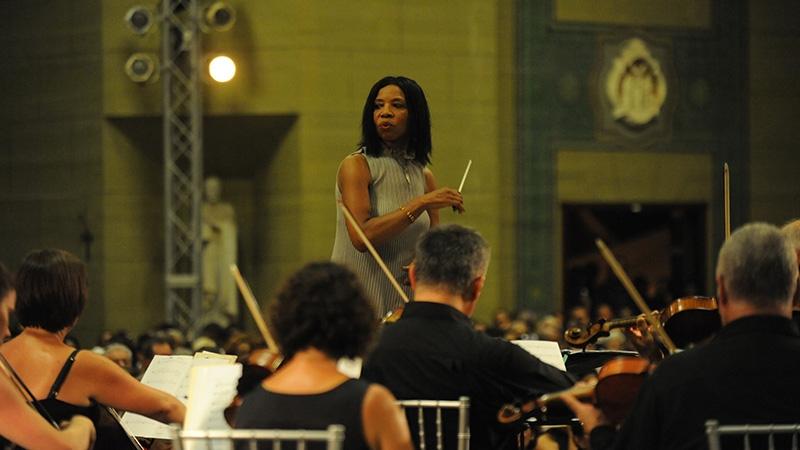 The Black British Theatre Awards is an annual celebration and the first of its kind to recognise the excellence and influence of talented theatre practitioners with culturally diverse British heritage within the UK industry. In 2020, the Awards' mission calls for inclusivity, equity and improved representation of culturally diverse talent in all aspects of society.
The 2020 Awards will be broadcast on Sky Arts later this month and the socially distanced event will take place at the Young Vic theatre in London. The free to watch programme will highlight influential trailblazers and shine a spotlight on culturally diverse theatre talent.
This year, Professor Thompson has been nominated for the Book and Lyric Recognition Award, and will also receive the Lifetime Achievement Award for her work as a British Composer and Artistic Director. Not only is she a visionary artist, she is a cultural activist and an inspiration to many. She has massively influenced and contributed to the music and theatre field, becoming the first woman in Europe to conduct and compose a symphony within the last 40 years and creating the operatic series, Heroines of Opera.
Talking about her nominations, Professor Shirley Thompson OBE said: "I am absolutely thrilled, excited and honoured to receive the Book and Lyrics nomination and The Lifetime Achievement Award from the BBTA  2020! I stand on the shoulders of the brilliant theatre practitioners that have blazed a trail for me to follow. These are exceeding difficult times for us in the creative industries and I marvel at the way that creators and performers have transformed their talent to continue bringing joy to the world".
Learn more about Music courses at the University of Westminster.