Professor Shirley Thompson OBE, Composer and Professor of Music at the University of Westminster, was the Consultant and Featured Artist for the BBC documentary, Black Classical Music: The Forgotten History.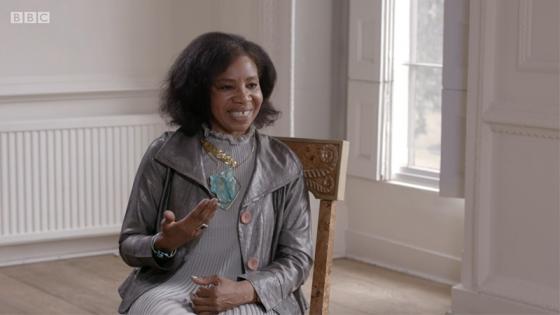 The newly released BBC documentary sees presenters Sir Lenny Henry and Suzy Klein celebrate the rich history of classical composers and musicians of Caribbean and African heritage across the centuries, bringing previously untold stories and music to the forefront of the conversation. 
The documentary, which Sir Lenny Henry produced with his own production company, features music and performances from exceptional historical composers and artists, as well as interviews with historians about the cultural context of their work and its importance. 
Professor Shirley Thompson OBE was the Consultant to the documentary where she compiled the treatment. Significantly, she is featured as a leader in contemporary classical music having contributed major innovations in orchestral and operatic music, that have brought new audiences to the classical music genre.
She reflects on her career and speaks about the symphony she wrote composed for HRH Queen Elizabeth II as part of her Golden Jubilee celebrations in 2002. New Nation Rising: A 21st Century Symphony tells the story of London's 1000-year history (1066 – to the present day) in music and is the concept latterly employed for the 2012 Olympics Opening Ceremony. In addition, the symphony made Professor Thompson the first European woman in 40 years to compose and conduct a symphony. 
The documentary also highlights the premiere of Professor Thompson's choral anthem, 'A Psalm to Windrush: for the Brave and Ingenious', which took place at Westminster Abbey in 2018 to commemorate the anniversary of the arrival of the so-called Windrush generation to Britain. 
Talking about the significance of the performance of Psalm to Windrush, she said: "It was phenomenal, and it brought tears to the eyes of the audience. There was this feeling of the longevity and recognition of the contribution that the Windrush generation had made to Britain."
In the run up to the release of the documentary, Sir Lenny Henry also promoted and praised the work of Professor Shirley Thompson OBE on BBC Breakfast, Channel 5 News and BBC Radio 4.
Watch Black Classical Music: The Forgotten History on BBC iPlayer.