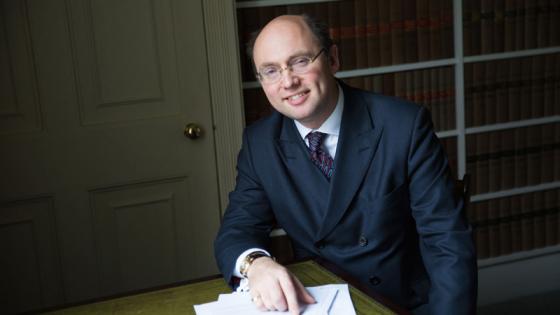 The Biometrics and Forensics Ethics Group is an advisory non-departmental body sponsored by the Home Office. It provides ethical advice to Home Office ministers on issues related to the use of biometrics and forensics. The group considers the ethical impact on society, retention and use of human samples and biometric identifiers.
As Chair of the group, Professor Watson-Gandy will provide leadership and support, working with committee members and the secretariat to ensure advice and guidance to ministers is impartial, balanced and objective within the remit of the Biometrics and Forensics Ethics Group. He took up his appointment on 27 September 2019, taking over from Christopher Hughes OBE, who had been Chair since 2009. 
Since 2014, Professor Watson-Gandy has been the chair of Mental Health First Aid England, a community interest company for improving public mental health. He also chairs the Disciplinary Appeals Committee of the Institute of Financial Accountants and is Head of Professional Standards for the Institute of Certified Bookkeepers, a statutory supervisory body. 
Professor Watson-Gandy has written several legal text books and is a special lecturer at Cass Business School and a member of court at the University of Essex.
Professor Watson-Gandy said about the achievement: "I am thrilled to join the Biometrics and Forensics Ethics Group as its chair and to have the chance to work with such an amazing and inspirational team. This is an enormously exciting time to join the group and – particularly in the area of big data – there are some challenging issues that need to be wrestled with."